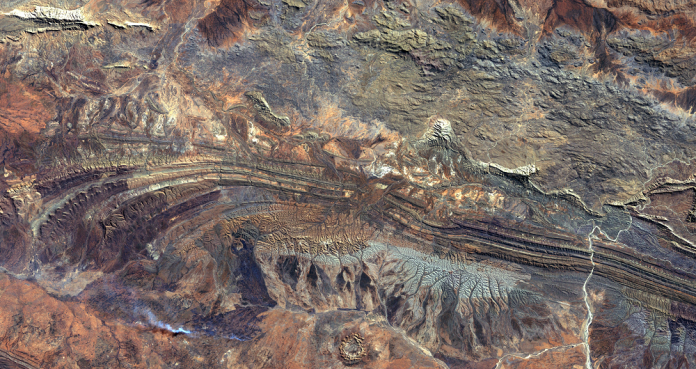 There is a BIG move afoot in the gold and silver market right now–investor demand is stepping up. The smaller plays–junior producers and developers–are now getting funded for millions of dollars, setting the stage for bullish news flow for months on new discoveries and production announcements.
 
I have lots of GOLD plays in my portfolio, and that has been the best performing sector for subscribers. Fosterville South has been a quadruple in just a couple weeks, K92 Mining is a triple in a year and both Gold X Mining and Teranga are up 40-50% in the last few months. And I think the gains only get bigger as investors make the big move to smaller companies.
 
The one thing I DON'T have –is a silver play. But I just found one, and it ticks all my boxes:
 
1) Big upside
2) Small valuation
3) Near term catalyst
4) Management team that can raise BIG money
5) Less than 100 M shares out
6) In the Americas
 
My new Mexican silver play is district scale, a former producer with high grade ore AND with a 500 ton per day mill on site.
 
It has one of the best locations in the world, in a regional area with some of the most successful silver producers on the planet. They are buying the entire play–right from under the noses of nearby Silver Titans.
 
The company gets to leapfrog years of drilling, and building social license and potentially permitting by acquiring this land–and potentially become a highly profitable silver producer. Nearby mines have just $4/oz cost–and silver trades today at $15.50!
 
There's a good reason my silver play was able to get this land package–it wasn't easy! It's an amazing story.
 
It starts with management. This CEO had just come off a big win. He and several key investors bought a cobalt play for only $100,000—then sold it for $10 million before it even went public.
 
That's the kind of CEO I want managing my junior plays! His main partner is a founder/director of another resource company–that went to a $1 billion market cap (25 cents – $4.25).
 
They were approached by a prospector who had spent a lot of time cajoling and negotiating with two Mexican families–who each owned half of an incredible, high-grade silver asset–but couldn't work together. Whether it was pride or money or timing–this Tier 1 silver producer could not get developed.
 
They spent months working with the prospector and the families to put all this land–with miles of underground workings and mill in place– into one big package for the very first time.
 
Tomorrow I'm going to give you the name and symbol of this company.
 
Their timing is impeccable–this is all happening just as big financings for small juniors are happening every day. The junior mining sector is now attracting A LOT of investor attention–both retail and institutional.
 
For a company with just a $28 million market cap, investors get a district scale silver play with $40 million worth of infrastructure, including a mill! And a CEO coming off a big win for shareholders, and a Chairman who has already grown one company to a $1 billion market cap.
 
I have lots of gold exposure. I want silver now. I think that a great play like this, with proven management, in this very silver-rich area of Mexico is THE BEST way to create fast and enduring wealth for silver investors.
 
When this Mexican play became available, it was no slam-dunk. I think you will marvel at the deal the CEO cut to rapidly become a high-grade Mexican silver producer.
 
Once on-site, this CEO's team quickly realized that this property contained a field of silver rich veins that really only have a few (much larger) comparables. This property is huge…….more than 75 kilometers of veins. And as I said the four digit silver equivalent grade is superb.
 
 It Took Months (And One Liver) To Put This Deal Together
 
 I made how this deal came together sound way too simple.
 
This wasn't a deal done in a few days. This was months of grinding to make the transaction come together. But that was the opportunity, not the problem.
 
The two owners weren't at war with each other, but they also didn't communicate much. Each of them were content to develop their portion of the project just enough to allow them to live comfortably. 
 
Split ownership of a great asset has meant two things:
 
1 – Despite being high-grade, the property is very much under-developed. Just one of the 26 mineral veins have been touched. Many of the veins cross the property boundaries between the two owners several times, so both parties haven't even looked at them.
 
2 – Existing mining operations are very inefficient. The two owners haven't used modern mining methods, and were not getting nearly enough out of what they are doing.
 
Negotiations went on and on–all the while silver prices were moving up!!
 
Management told me that even on the very last day that they were signing, it was stressful. They weren't sure whether or not everyone would come to the table. There were lots of ups and downs.
 
But they got it done. And the result is this district scale (almost 50 sq miles!) high grade silver asset–with mill in place–will finally get the attention it deserves.
 
Just as investor demand for small cap precious metals plays heats up to a boiling point.
 
I've been successfully pounding the table on gold stocks for months, but it may very well be that this silver stock beats them all.
 
 Do Not Miss My Next E-Mail!!!
 
The bullish news flow this year will come fast and furious, with many releases on expansion drilling and return-to-production updates.
 
The asset and the team here are first class. Both the CEO and the Chairman have made shareholders A LOT of money in the recent past. This area of northwest Mexico has spawned many successful silver producers. To get all this in a $28 million market cap company is what I search for night and day.
 
Tomorrow you will learn:
 
First, the name and ticker of this junior miner.
 
Second, all of the details of this silver project.
 
Third, the management team who painstakingly put this deal together for shareholders.
 
Fourth, the string of catalysts that are coming that investors need to be in front of.

Watch for my e-mail tomorrow!

 
Keith Schaefer