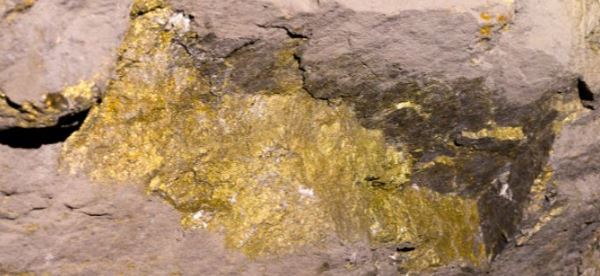 One of the top emerging gold plays in Canada is almost fully consolidated now—and the strategy behind this play is a big lesson for investors looking for 10-20 bagger investments.

On Tuesday last week, Northern Superior (SUP-TSXv) bought out Royal Fox Gold (FOXG-TSXv) in the Chibougamau gold play in south-central Quebec for CAD$17 million—a 33% premium for shareholders, with potential for more. 

Northern Superior—with a market cap of roughly CAD$40 million—already has 2  gold deposits with what Canadian regulators call a "compliant" resource in that same Chibougamau gold camp.

Royal Fox had been releasing drilling results consistently showing multi-gram gold intercepts over many metres—sometimes tens of metres on their Philibert project. Northern Superior had seen enough to believe that when Royal Fox announces their first "compliant" resource early next year, there will be 1-2 million ounces there that is very close (10 km) from some of their ground.

So they have pre-empted that big value catalyst for shareholders, and bought Royal Fox. This is the second M&A deal for Superior this year, as they bought out Genesis Metals Corp (GIS-TSXV) this spring for $10.2 million.

Royal Fox shareholders will get a bonus in the months ahead (more stock in Northern Superior) if the first resource calculation at Philibert is more than 1.2 million ounces. Their sliding scale goes up to 2 million ounces discovered in the measured, indicated, and inferred categories.

So now investors have a shot at 3.5 million ounces (1.5 M already discovered at Northern Superior with expansion potential in that number) for a $50 million market cap junior run by a top team in a top jurisdiction.

Gold in the ground in Quebec can go for $100/oz. Recent example: QMX Gold was sold in June 2021 to Eldorado Gold (ELD-TSX) for CAD$132 million and had 700,000 43-101 compliant ounces—making it worth CAD$188/oz in the ground.)  Now do the math on a potential 3.5 million ounces at a price like that for Northern Superior vs current market cap.   

Both Canada and the US have a large retail investor group who play the high-risk, high reward junior mining market, and this play is textbook wealth creation for this audience:
Follow the best teams in the business.  They create most of the value in the sector through finding good geology of finding good M&A.  This was both.  Michael Gentile is a shareholder in both of these companies, and he has become one of the top investors in Canadian junior mining—buy big, buy cheap, buy good plays—and do the deals necessary to get scale.
Be in the best mining-friendly jurisdictions—and if possible, be in one of the camps with a well developed (i.e. competitive) service sector.  The Chibougamau play is accessible year round, has a great mining services industry.
Be patient.  In any investment, the cheaper the stock the more time it takes to create a 10-20 bagger.  And mining has long lead times between milestones/achievements that move the stock.
Gentile, a former investment manager, has become a major brand in the mining sector in Canada.

His most recent doing has been with Arizona Metals (AMC-TSXv) where he became a key shareholder when the stock was 18c and then was appointed as a strategic advisor in December 2020 when the stock was 67c.

Then within 16 months, Arizona catapulted to $6.75.

Gentile says that he sees a clear and simple path to monetizing the ounces that Northern Superior has now in Chibougamau.

"I think this positions Northern Superior really well, as now if you add up all the deposits in the Chibougamau camp, you're talking 7 million ounces or more."

(IAMGOLD (IMG-NYSE/TSX) has the 3.2 million ounce Nelligan deposit as the anchor asset in Chibougamau gold play.)

"Internally, we talk about a 10 by 10 strategy, which is 10 million ounces within a 10 kilometers radius. We think over time, this camp's going to be even larger when considering the deposits surrounding that 10km radius, and now only two companies control it: IAMGOLD and Northern Superior."

Gentile and the Northern Superior team see some potential near-term catalysts for their valuation—not only a lot of drilling results, but new resource calculations at Philibert in early 2023 and from the Falcon Gold Zone at Lac Surprise.

That's why they wanted to do this deal NOW. IAMGOLD is even expected to publish an update on Nelligan, which would attract even more attention to the camp.

Before Northern Superior started consolidating, 4-5 companies controlled most of the Chibougamau camp, and the major producers who would want to buy 10 million ounces don't like doing the heavy lifting; they don't want to go through this process of blocking and tackling to get all the mergers done that you need to do to make it simple for them.

So Gentile and his board are one of two entities that basically own the whole camp now. Gentile's name attracts buyers on its own, but he is adding a lot of proven talent with Royal Fox.

The new board of Superior will include much of the Royal Fox team, including  Victor Cantore, who discovered and developed the Perron gold project in Quebec, taking that stock of Amex Explorations (AMX-TSXv) from five cents to $4 in 18 months. Simon Marcotte at Royal Fox was a key player in Arena Minerals (AN-TSXv), a lithium brine play that went from 5 cents to 70 cents in months.

Gentile concludes: "If you do the math, the combined company trades at  $10/15 per ounce in the ground today. We think in a mining scenario, takeout scenarios are worth maybe $100 an ounce." 

"It depends on the market you're in, but you can see the pathway for significant value expansion here. And we think we see that immediately re-rating in our stock as the market wakes up and goes, okay, wow, these ounces have a chance to become part of a mine plan."

"You can't get around Northern Superior now, they own everything of importance except IAMGOLD's assets. And if we get the cost of capital to consolidate and continue to do it, or if someone with better cost of capital wants to come in, well, they can come get us, but they have to kind of deal with us at this point in time."

Northern Superior will now have scale to advance and design the camp as a standalone project with several deposits feeding one and only mill. And whatever happens to IAMGOLD's assets will be positive for Northern Superior.
 
DISCLOSURE–Royal Fox Gold has been a paying client of the OGIB Corporate Bulletin in the last 12 months