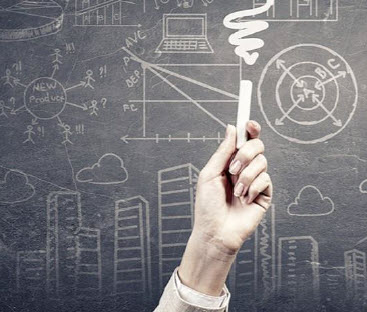 Sum of the parts analysis is out of style. Today we invest on memes and charts and symbols like
Call me a dinosaur but I think there is still value to good old-fashioned research.
Acacia Research Group (ACTG – NASDAQ) requires some digging. It checks many of the boxes of a difficult stock.
There is an opaque business (patent litigation) with irregular earnings, there are hard to value private assets, the dependence on uncertain legal outcomes and a share structure with warrants, preferreds an convertibles.
Not easy. And B-O-R-I-N-G.
But if you are willing to take the time to add up all the parts, an investment in ACTG may make it worth your while.
QUICK FACTS
Trading Symbols:                                     ACTG
Share Price Today:                                   $8.00
Shares Outstanding:                                127 Million*
Market Capitalization:                              $1,016 million
Net Debt:                                                  -$540 billion
Enterprise Value:                                     $474 million
* fully diluted shares assuming all in-the-money warrants and converts are exercised.
Diamond in the Rough
The first part to add up is Oxford Nanopore.
Oxford Nanopore in ACTG's largest investment in a private company. They have a 6% ownership.
Oxford Nanopore is a genetic sequencing company. They have developed a long-read sequencing platform.
A simple explanation of long-read sequencing is that it is a method of reading DNA that reads very long strands at a time.
Oxford Nanopore recently signed a deal with the UK government to provide precision detection of COVID and other pathogens on a rapid basis. And there is plenty of hype around long-read sequencing.
The prior standard had been short-read sequencing. A $66 billion player, Illumina (ILMN – NASDAQ), is the leader in the space. Long-read sequencing is the upstart.
It has been finding use cases, making inroads and catching the attention of the investment community.  Oxford Nanopore's main long-read competition is another high-flying public company, Pacific Biosciences (PACB – NASDAQ).
The chart of PACB is impressive.
Oxford Nanopore is a private company, but a public offering seems inevitable.  US small cap broker/dealer Craig Hallum calls Oxford Nanopore "one of the hottest IPOs this year".
In a note in late January, Craig Hallum pinpointed the potential upside to ACTG.  "Running the math on this valuation ACTG's Oxford position could be worth $420M."
I will delve into ACTG's somewhat complicated share structure shortly. But suffice to say the enterprise value of ACTG is a little under $500 million right now.
In other words, if Craig Hallum is right, the Oxford Nanopore position is worth nearly as much as the price of the stock.
But That is Not All…
You are getting much more than just a ticket to the Oxford Nanopore IPO.
ACTG listed their public and private company investments in their Q3 press release.
Source: Acacia Q3 2020 Press Release
Source: Acacia Q3 2020 Press Release
The portfolio adds up to $85 million ex-Oxford Nanopore.
BUT wait – this is as of Q3.
Since the end of Q3 things have changed. In particular – a huge rally has happened in the biotech space.
Biotech stocks are on fire. The Nasdaq IShares Nasdaq Biotechnology ETF (IBB-NASD) is up close to 50% since Q3.
The three public company names on the list are all up:
·       Sensyne Health plc (SENS – AIM) has gone from GBp58 to GBp168.
·       Arix Bioscience (ARIX – LSE) is currently GBp200 versus GBp111 at the end of Q3.
·       Induction Healthcare Group (INHC – AIM) is roughly flat.
As for the private companies, the best place to start is with Immunocore (IMCR -NASDAQ). That is because Immunocore recently went public.
The IPO was at $26 but the stock has nearly doubled from there.  ACTG had a 5% pre-IPO ownership, or about 1.65 million shares. Those are worth $74 million today.
Viamet Pharmaceuticals and AMO Pharma are more difficult to peg down.
Viamet is a royalty company. One of their royalties is for the drug oteseconazole, which they licensed out to Mycovia Pharmaceuticals.  Oteseconazole had positive phase 3 data in December and Mycovia seeks FDA approval of their drug in 1H21. It is hard to know what other royalties they hold.
AMO Pharma announced the start of a pivotal trial for their drug AMO-02, which is targeting a rare disease in children. AMO-02 was granted rare pediatric disease designation from the FDA.
Both companies are worth something, but it is difficult to know how much.
But even ignoring them entirely, the portfolio (ex-Oxford Nanopore) is currently worth at least $175 million.
The Starboard Connection
ACTG was not always in the business of buying portfolios of biotech companies.
In September 2019 ACTG went through an overhaul. The company announced a new CEO (Clifford Press) and a new Chief Investment Officer (Alfred Tobia Jr.).
A couple of months later they announced a strategic investment from Starboard Value, a private equity fund.
Starboard ponied up cash for ACTG to invest. They took on $365 million in senior notes and another $35 million in preferred shares. In return they were granted warrants for 100 million shares.
That cash is being used to buy portfolios. Those 9 companies listed Q3 above were purchased from the Woodford Equity Income Fund. Woodford was a poor performing fund that was eventually wound up.
ACTG paid $282 million for the fund's ownership interest. The Starboard funds were used to pay for it.
The Balance Sheet – A Bit Complicated
One consequence of the Starboard partnership is a complicated share structure.
There are shares and warrants and convertible preferred.
With ACTG at $8 everything is in the money, so it is best to assume that everything gets exercised.
That means the share count will go way up. But the net cash level will too.
By my calculations, the fully diluted share count is 127 million. That would put the market cap at ~$1 billion at $8.
But… if you count the warrants, you have to count the cash.
In this fully diluted scenario, all the debt is paid off and cash balance would be $540 million.
That puts the enterprise value at $460 million. Not expensive for what I have described so far.
The Patent Litigation Business
And… we still have not talked about the patent business.
ACTG buys patents and then looks for ways to monetize them.  They either license the IP or litigate companies that are illegally using it.
Before Starboard came along this was ACTG's core business. ACTG has made over 1,580 license agreements on over more than 200 patent portfolio programs.
The business remains alive and well. In 2019 ACTG acquired 5 new patent portfolios. In 2020 they acquired another 4 portfolios.
These patents are relevant to today's technology and ATCG should be able to realize value from them.
The 4 patent portfolios ACTG acquired in the first quarter of 2020 represent over 3,000 patents. They cover everything from Yahoo! patents for internet search, cloud computing, e-commerce, location-based services, mobile apps, media management and social networking, to commercial applications of Wi-Fi and Internet-of-Things technologies, to storage and memory patents on flash memory systems such as solid-state drives and controllers.
The revenue from these patent portfolios is lumpy. ACTG recognizes revenue when they win litigation or sign a licensing agreement.
Take the third quarter. Q3 was a banner quarter – $19 million of revenue. But 98% of that came from one license agreement. The past few quarters have been lackluster.
Source: ACTG Quarterly Filings
Revenue is expected to tick up going forward. On the Q3 call ACTG said that the new patent portfolios looked promising, and they "are on track to deliver the returns that we anticipated when we acquired these assets earlier this year and late last year."
The patent business might not be worth much or it might be worth a lot – we just have to see how successful ACTG is in delivering returns from it.
The Next Steps
If Oxford Nanopore is worth $400 million and the rest of the portfolio is worth $200 million, you are already 30% higher than the current enterprise value.
The big valuation creation event will be an Oxford Nanopore IPO. If Craig Hallum is right, that gap should narrow.
Just this week Pacific Bioscience got a huge injection of cash ($900 million) from Softbank. Yes, they are competition to Oxford Nanopore, but more important is that money continues to flow into the space.
There is one caveat. None of these positions are long term holds for ACTG. In the first 6 months after acquiring the Woodford fund ACTG sold out of 7 of their 12 public company positions.
What is great is that ACTG can sell for profit without paying taxes.  The company has over $100 million of tax-loss carryforwards to offset gains.
So expect more sales. But also expect more acquisitions. On the third quarter call ACTG said:
As we've said, this was an opportunistic acquisition, and it was one that came to us as part of our process of identifying and evaluating another potential investment.
Recently we purchased an option on a very significant new portfolio that we believe represents an extremely rare opportunity.
The rise in the share price and warrant exercise will give ACTG a full war chest to make these purchases.
There are a lot of moving pieces here. A lot of cash and a lot of potential. Starboard has already shown it can dig up a good deal for ACTG. Another one could be soon. You get that option essentially for free – as you add up the parts and realize that the sum is less than you have to pay.
You just have to do your old-fashioned research.