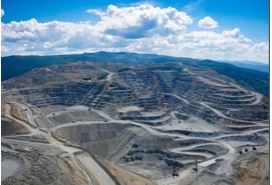 There were a couple reasons why Kodiak Copper (KDK-TSXv/KDKCF-OTC) ran from 30 cents – $3 in 2020, making it one of my biggest wins of the year.
Big discovery hole on their MPD property in southern British Columbia—1%+ copper equivalent over 282 meters (Kodiak=Alaskan bear, but this asset is in BC)
Management—Chairman Chris Taylor was in the final stages of developing a multi-million ounce gold deposit in Ontario at his other company, Great Bear Resources (GBR-TSX). It would soon get bought out for $29/share—up from 50 cents 4 years earlier.
2023 has a GREAT chance at being a repeat of 2020 for Kodiak for three reasons:
They are drilling for discovery again, after spending most of 2022 and 2021 drilling out their original Gates Zone discovery
They are greatly enlarging their land base, adding 76 square kilometres for 50%+ increase in contiguous land.
The Team – As a former GM at global mining giant Rio Tinto, CEO Claudia Tornquist has a great corporate pedigree. Now Chairman Chris Taylor is leaning in with his geological prowess – they are a tough team to beat.
Taylor oversaw the team at Great Bear as they read the clues to figure out the underlying geology to find three different—and large—zones of mineralization.

He was also the architect on strategy—just keep drilling, don't stop to do a resource report for potential buyers—just keep adding ounces.

Taylor says investors can expect more of the same as Kodiak outlines more tonnes of mineralization and pounds of copper.

"At Great Bear, when we had the original Dixie Limb zone, we had a company that was probably worth like 50 to $100 million dollars.

"Eventually, we found the Hinge zone discovery, and became a $200-$300 million company.  At each point where we found a new zone, people would just say, "Just drill it off and publish the resource," and if we'd listened to that, we never would've been sold like we were. 

"We ended up with a $2 billion project sale between our exploration and royalty companies and the reason was…we didn't let up on the exploration side."



HOW TAYLOR IS TRACKING
HIS NEXT BIG DISCOVERY
 

The Gate zone discovery happened because with such a large property—amalgamating 3 previous land positions—they were able to see regional structures better, and figured out to drill deeper in a few key locations. 

They've since announced an increase of their property by area by 50% to 226 km2, (most recent acquisition in red below) and are using the same pervasive soil sampling they did at Gate to vector into new high priority targets.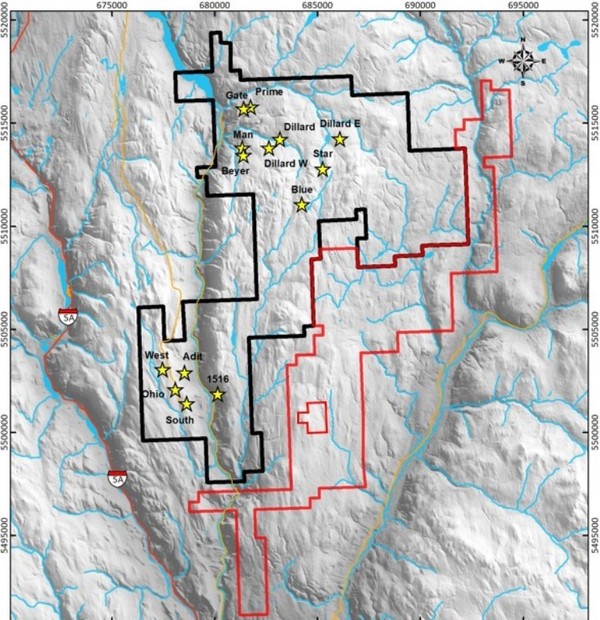 "If you look at the Gate zone (in map below), you see the soil data. It's all lined up in pink. That's copper in soils. And you see that where we drilled it was almost one to one—meaning, when we saw the copper in soils, we drilled.

"And we did find copper in the bedrock directly underneath.  And that's really unusual, because here you had glaciers and you go onto the property expecting to see that these copper targets in the soils are just from a small area, and then smeared out by the glaciers, but that's not what we saw at all.

"At Gate and Prime and in the Man zone where we see the copper and the gold in soils, there's bedrock mineralization right underneath, and we're starting to see that now with much of what we explored last summer.

"We've collected our first round of soil data down in the southern part of the property down at the 1516 zone, and we're seeing that these are in situ copper-in-soil targets that we need to now follow up with drilling.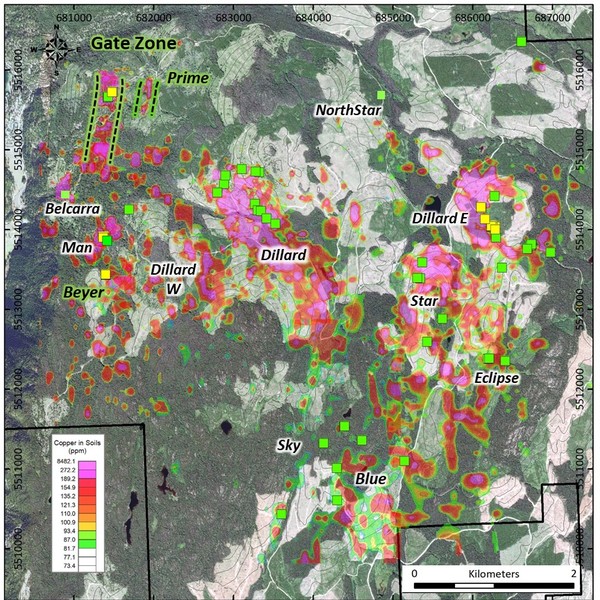 "It shows that the soil data's working there, too.  We've got other targets that are emerging in the Blue, Sky and Eclipse areas, and all the data that we're collecting, the various zones that are there, it's all supporting the fact that we have multiple porphyry intrusive centers and multiple opportunities to make a discovery."

Even after two big fundings—one by Teck Corp—there is only 55.6 million shares out, and roughly $6million in cash.  If they're successful this year, they will go through a lot more than that.
 
But you can always raise money on success.