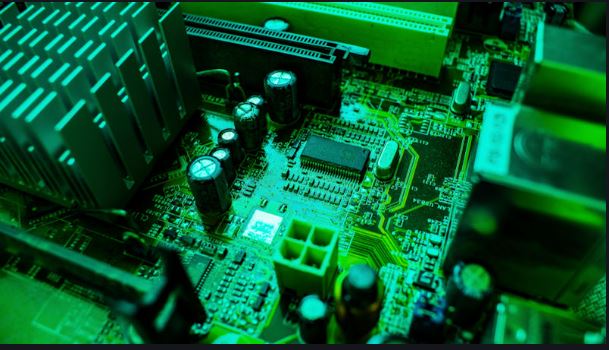 Pioneer Power Solutions has seen its stock nearly quadruple since March, and investors can be forgiven if they think it's because of their sexy, mobile EV-charging products.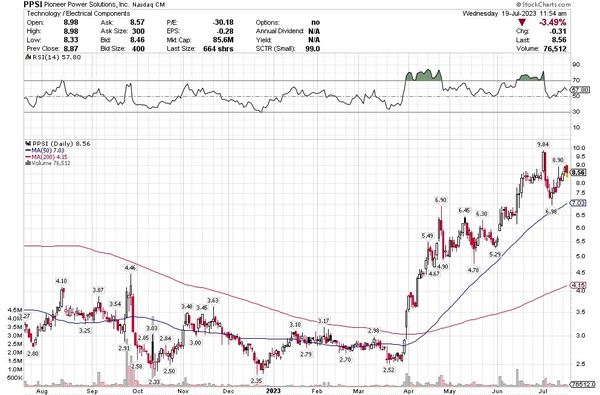 Source: Stockcharts.com

The stock went ballistic the day the company announced huge Q4 2022 financials—revenue up 172% to $9.5 million, with higher margins YoY.  Most importantly—they reported real profits!

In Q4 22 Pioneer had 10c EPS.  In Q1 EPS remained positive at 1c per share.  CEO Nathan Mazurek telegraphed that Q1 would likely be the weakest quarter for the year.

Pioneer is guiding to revenue of $42 million to $45 million for the full year 2023.  At the midpoint that is 61% year-over-year growth.

The US small cap broker HC Wainwright is forecasting 42c EPS for 2024.  That puts the stock at about 20x earnings.

But the catch here is—their EV product is still REALLY small, and not contributing to the profit story here.

Management has been talking up their new mobile EV charging products, called E-Boost, since mid-2021. 

Could this stock now be something that The Market has searched for—an EV charging company that's growing AND showing profits?  Isn't that a Holy Grail for investors?

There definitely is real growth here—but as yet, not so much from EV demand.
 

Source: Pioneer Power Solutions Financial Statement

Look I get it–electrification / de-carbonisation is probably The Biggest Meme in the investing world right now—from carbon credits to Electric Vehicles to solar power—the scale of this, and the runway (years!) attracts a lot of interest.

And for the last 18 months, Pioneer has been issuing a lot of press releases on their EV charging products.

But as investors got excited about PPSI–other EV charging stories like Blink Charging (BLNK-NASD) and ChargePoint (CHPT-NASD) have been mired close to their 52-week lows. This is CHPT's chart: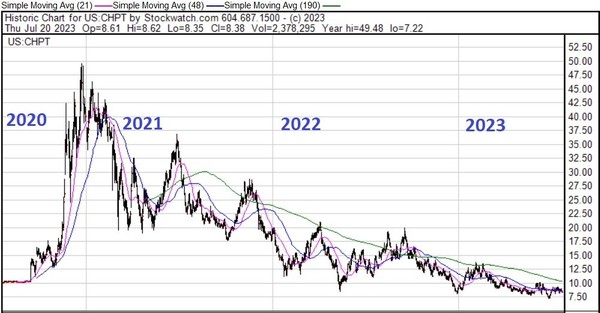 In Q1 23, Blink took an operating loss of over $30 million.  CHPT had an operating loss of almost $90 million. Both of these companies have gross margins in the low 20%'s.  Their operating expenses are as large as their gross revenue.

Maybe Pioneer is somehow different?  Well, yes and no.  They do have an interesting niche in mobile EV charging—and it is growing. 

You see, Pioneer is a two-product story, with their EV charging solution, called the e-Boost, being one of them.

e-Boost is a "mobile, self-contained EV charger" fueled by propane.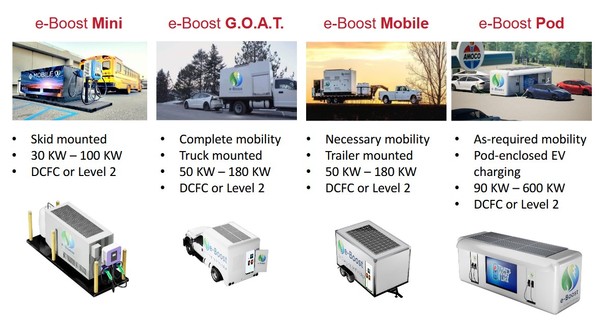 Source: Pioneer Power Solutions Investor Presentation

The key word here is mobile.  These are chargers intended to be used where renewable power sources are not available. And this is a very valid business model—with growth coming in several different niche verticals.

Pioneer launched e-Boost in the first half of 2021.  In Q1 22, they received their first orders.  At the Planet Microcap Showcase in April, CEO Nathan Mazurek said that they had between $1.5 million to $2 million worth of E-Boost units in 2022.

Those orders have continued to come in this year. 
After announcing orders in January for two skid mounted and two trailer mounted units and
then another order in April for a trailer unit purchased by a "major transportation agency",
Pioneer followed up with a June press release announcing "multiple units" ordered by a "major global automaker"
and a July press release summarizing "several new customers" totalling orders of $6.2 million in the second quarter.
e-Boost seems to be gaining momentum.

Pioneer is expecting e-Boost to contribute to revenue in the second half.  CEO Nathan Mazurek said he is "shooting for $3-$5 million in revenue for 2023" and contribute between 10 to 20% of total revenue during the fiscal 2024.

So where is all this growth and profitability coming from?

 
SWITCHING GEARS HERE–
HAVE YOU HEARD OF WALMART?
 
 
Most of Pioneer's revenue today comes from an offshoot of their legacy transmission and distribution business.  And this business does have some potentially HUGE growth in it, from some very big customers.

That business sells switchgears. What is a switchgear? 

You aren't the only one.  I had to figure that out myself.

Think of a switchgear as a power control system.  It regulates power coming from the utility, it prevents surges, isolates it from damage and, if attached to battery solution, switches between primary and second power sources.

That service is becoming MUCH more important in the US, as both winter storms and summer heat stress the electrical grid.  And PPSI's product suite has a bit of a unique twist in this market too.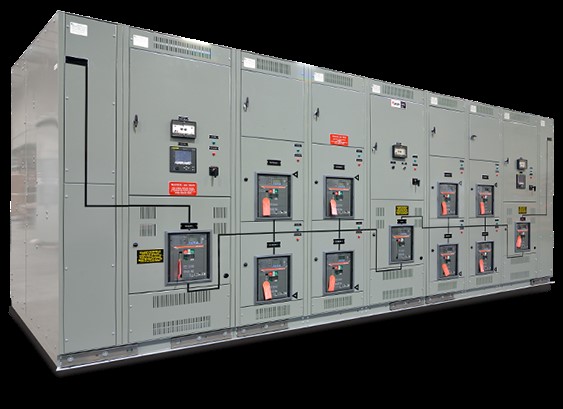 Source: Industrial Electric Manufacturing

Physically a switchgear is a box full of switches, fuses, relays circuit breakers and wiring.

Switchgears are not anything new.  Lots of industrial and commercial buildings use switchgears. 

Any business that consumes a lot of power may use a switchgear to manage that power.  Datacenters, shopping malls, office building all may use switchgears.

And hey, switchgears are also an important part of EV charging.  They sit between the transformer and the charger, regulating current and protecting against surges.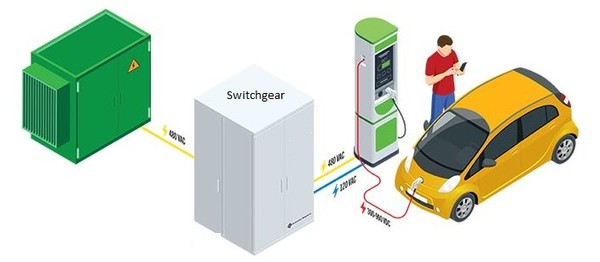 Most switchgears are largely commodity products.  There are a ton of companies that make switchgears:
 


Like I said,. Pioneer's switchgear product, called E-Bloc, has a bit different spin.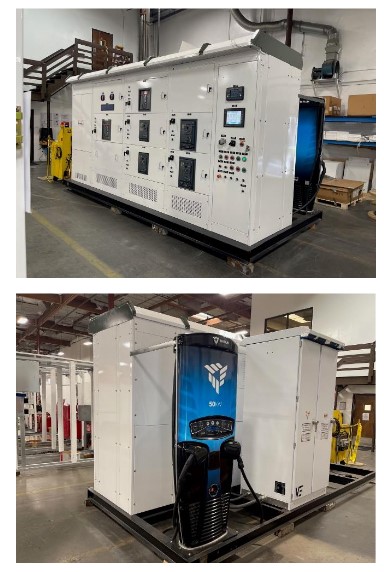 Source: Pioneer Investor Presentation

The E-Bloc is tailor made for the emerging renewable power grid.

E-Bloc is designed to manage complex (read: multiple) power sources.

As CEO Nathan Mazurek described it, "if you're just a shopping mall or an office building and you're getting your feed 100% from [a single power source] we have nothing to offer."  Where Pioneer does have something to offer is if you are a large power consumer that relies on multiple power sources.

That could be a solar installation onsite, a back-up generator, or a battery storage backup.

The E-Bloc is not cheap.  Depending on the size, Pioneer sells them for between $125k and $250k a pop. 

Their customers come from a wide range of industries, from manufacturing businesses to big box stores to utilities.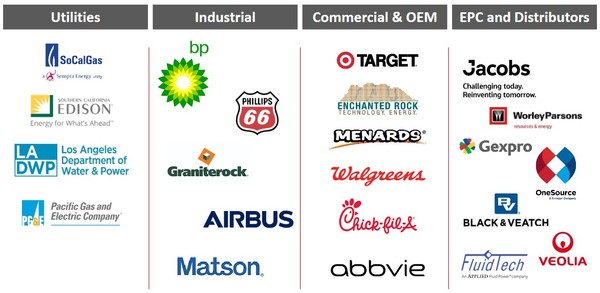 Source: Pioneer Investor Presentation

These customers tend to be large, warehouse style building that consume a lot of power, can't tolerate downtime to the grid and are looking for a solution that can incorporate multiple power sources.

 
E-BLOC'S BIG CUSTOMER–UNVEILED
 
 
Pioneer has had one primary customer that has driven E-Bloc sales over the last few years.

In 2022, Enchanted Rock Electric was 45% of Pioneer's sales for the full year.
 


Source: Pioneer 10-K

That number increased as the year went on.  In Q4 2022, Enchanted Rock accounted for 75% of Pioneer's sales.  In Q1 2023 Enchanted Rock made up 73% of revenue. 

Who is Enchanted Rock?  They are a provider of dual purpose microgrids.  These are essentially power solutions that provide redundancy – often through natural gas generated back-up power.  To manage their multiple power sources, they use e-Bloc.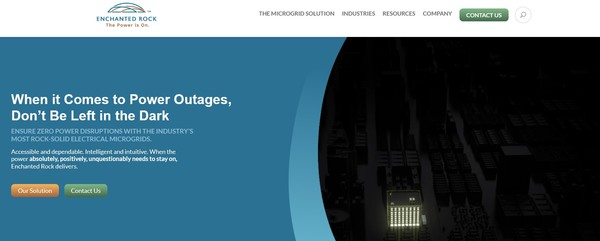 Source: Enchanted Rock Website

Going through Enchanted Rock's blog and press releases, you quickly notice the overlap with Pioneer's contracts.

For example, Enchanted Rock talks here about the RNG microgrid they built for Microsoft.   Microsoft appears to be the large data center customer that Pioneer has talked about. 

One of the first adopters of E-Bloc that Pioneer talked about was a large Texas Supermarket chain. 

The timing overlap suggests that this was another Enchanted Rock customer, the grocery chain H-E-B.

Enchanted Rock has had one particularly large customer.  They talk about that customer, a "National Superstore Retailer", (though left unnamed) here.   But if you dig enough into articles about the project that Enchanted Rock completed, you learn that the customer was Walmart.

Enchanted Rock sold 60 microgrid ATS units to Walmart.

Those are almost certainly the same 62 store E-Bloc orders that Pioneer announced.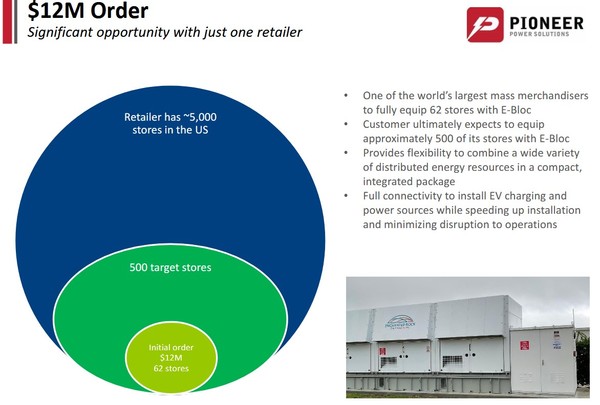 Source: Pioneer Investor Presentation

Mazurek talked about these orders at the Sidoti conference last year:

"The end of December of '21, we announced our largest order to date from one particular retailer with a targeted 62 stores to go completely to the system. And again, just one retailer is actually planning on taking up to 500 of their 5,000 stores over the next couple of years and developing new and even edgier technology and product with us for the balance of their stores as that continues to develop.

BUT…so far, those additional stores haven't materialized.  From the Q1 2023 call:

The initial order we announced was for 63 stores, all of which we've delivered.  Internally they have released to me that they have designated 1,000 stores for this program.  400 to 500 or so in a more immediate way. 

Our backlog right now reflects 0 additional stores, they haven't come out with any yet."

If and when Walmart does come back to order more, it could be huge.

Is it a risk that Enchanted Rock makes up so much of Pioneer's business?  Well, it certainly makes Pioneer dependent on Enchanted Rock's success.   But that goes both ways – if Walmart comes back for more orders, it is not necessarily a bad thing.

Mazurek believes that Enchanted Rock will become a smaller part of their business this year and next, before coming back with a vengeance in 2025. 

I took that to mean that to mean that future orders from Walmart may still be some time off.

 
CONCLUSION:
INVESTORS ARE BUYING THE STEAK
NOT THE SIZZLE
 
 
I'm glad I researched this—because the sizzle (EV charging via E-Boost) is different than the steak (E-Bloc / microgrid resiliency).  But both can be growth drivers over time.  For now however, I am not long, but the stock is on my radar.

For now, it is Enchanted Rock and their E-Bloc orders that have driven Pioneer's revenue growth.

Pioneer operates in two segments.  E-Bloc is part of the Transmission and Distribution (T&D) segment while E-Boost is part of the Critical Power Solutions (CPS) segment.

While both segments contribute to revenue, the largest contribution has come from T&D and E-Bloc.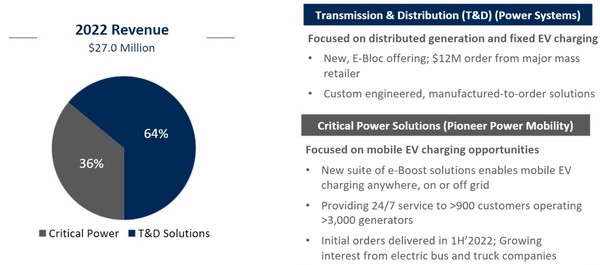 Source: Pioneer Investor Presentation

e-Boost has not contributed meaningfully to revenue yet.  Mazurek clarified that there was no Q1 revenue booked from e-Boost and they expect "a little bit" in Q2.

The backlog is similarly weighted to E-Bloc and T&D.  
 


Source: Pioneer Q1 10-Q

CPS backlog is growing.  But not all that CPS backlog comes from e-Boost.  The CPS segment also includes service revenue contracts for their engine generator services business.  In an interview we did with Mazurek, he said that most of the CPS backlog growth is from E-Boost.

But for the next couple years at least, this story will be all about E-Bloc.


Keith Schaefer

P.S. "Hidden gems" — great companies with major upside — aren't easy to find.  But I've discovered one, and it's now one of my highest-conviction trades in the Whisperer portfolio. Follow this link to learn more about this company, and how to get my full write-up on it — That's 18 pages of my just-released research. Click here for details.