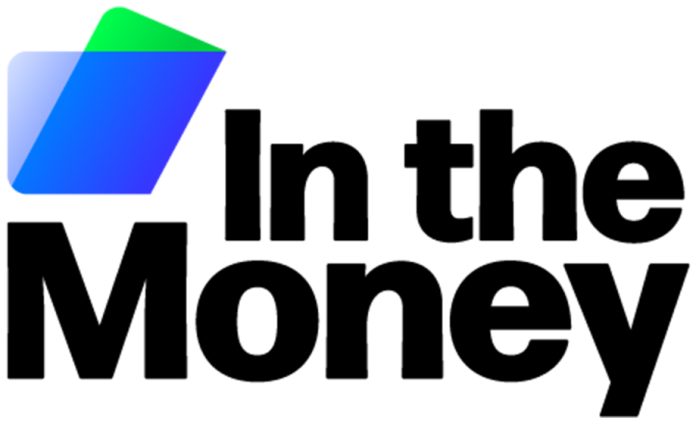 My colleague Nathan Weiss and I have launched  InTheMoney, a service focused on helping retail investors learn and profit from low-risk options strategies. You can visit us at Inthemoney.capital.
So many investors buy low-priced, high-risk options.  We specialize in selling covered options. This approach targets a steady, low-risk return of 1-2% monthly, potentially yielding over 20% annually.
All of our monthly trades will be concentrating on 12-15 highly liquid, mid to large-cap U.S. stocks which Nathan and I know incredibly well. We issue trade updates monthly on our single best idea for the coming month – what we like to call 'your best option.'  Most of the trades are 1 month long, but several could be 2-3 months.
Sometimes we see opportunities for 3-5% monthly returns, but our primary focus remains on consistent, low-risk gains. We'll introduce these higher yield trades to our subscribers as "extras", that complement our core low-risk strategy.
Our website features a concise, one-page format with a strong visual component, making it easy to grasp and apply our trading methods. This design ensures that even those new to options trading can quickly understand and apply our insights.
For a limited time, we're offering our trade insights for free. In early 2024, we'll transition to a subscription service priced at an affordable $179 per year. Subscribers can expect a thoroughly researched trade suggestion each month, following the options expiry (the third Friday of each month).
We think this strategy gives a low -risk way to earn extra income that can really add up over the course of a year.
Our idea this week is TLT-NYSE, iShares 20+ Year Treasury Bond ETF .
US Treasuries are really interesting here – this week's zero reading on the CPI has helped investors come to the view the Fed is not only done raising rates, but futures now price in a cut by May 2024.  We don't agree with that view – we believe rates will remain 'higher for longer' unless the economy really falters, but if investors are willing to position themselves this way Treasury yields have a long way to fall.
The risk/reward of the In The Money November TLT trade is really interesting given TLT shares could actually fall to $85.00 and the covered call trade will still earn the maximum return of 1.46% by December 15th and the breakeven is all the way down at $83.72, including a $.29 dividend to be announced on December 1st.
Anyone with a long-term time horizon (one year), or more negative on economic growth than I am (I expect ~2.1% Real GDP growth in the fourth quarter) should consider owning treasuries (or TLT shares) outright, or maybe writing covered calls using December 15th $90.00 calls for $1.71, giving TLT shares a little room to run and setting up for a $2.61 potential return (2.92%) if TLT closes at $90 or higher on December 15th.
Click Here to read this story on our website if you choose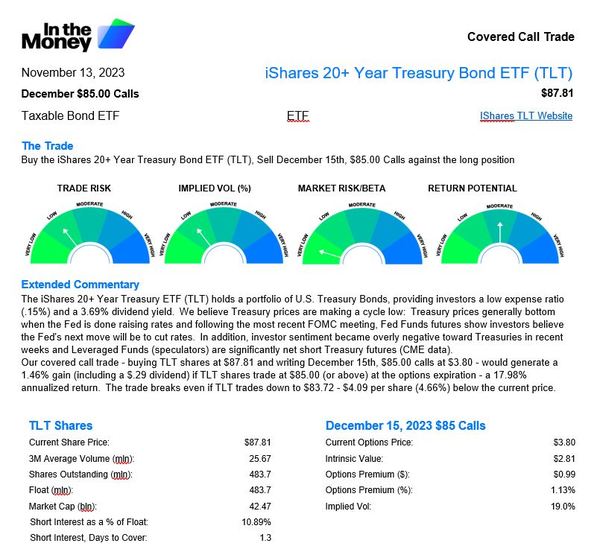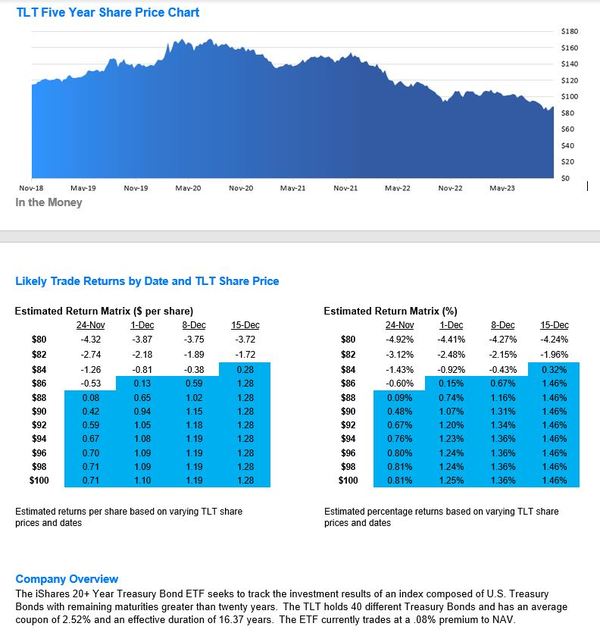 Please sign up to receive our next few trade ideas for FREE — at inthemoney.capital or forward this to admin@oilandgas-investments.com and we will put you on the list.