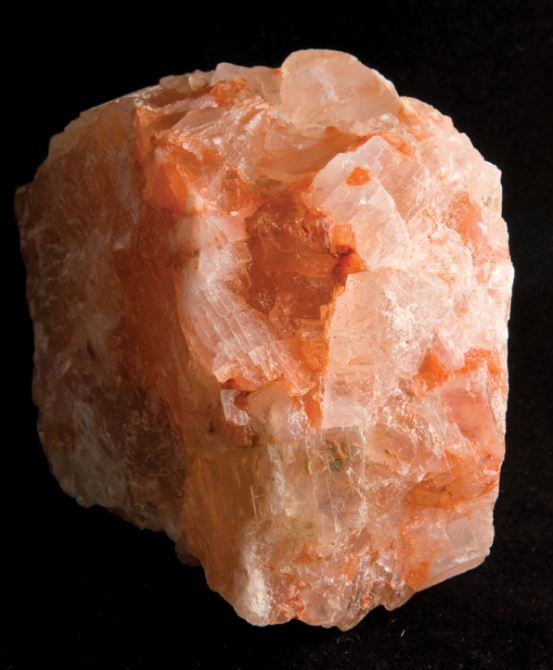 Last week and this week I look at two ag commodities–phosphate and this week — POTASH. Prices are soaring–but is this the peak of the cycle?
If you only looked at the supply and demand of the potash market, you would come away thinking its balanced.
Potash demand is expected to come in at ~73 million tonnes this year. Capacity is about 83.5 million tonnes. Operating rates are ~87%. That looks balanced.
Yet prices tell a different story.
The global spot price for potash is $600/t to $800/t.  It has more than doubled year-over-year!
It begs the question…
WHAT IS GOING ON?
Why are prices going through the roof in what appears to be a balanced market?
Simple. Potash is not your average market.
Potash supply is dominated by three big players.
In Canada, Mosaic and Nutrien together form a potash export alliance, called Canpotex. Together they represent 40% of the market.
In Russia and Belarus, two state owned producers, Uralkali and Belaruskali, together hold another 33% of global production. For years, these two producers had a partnership as well – at the time there were only two big players. But their partnership broke down in 2013.
Still, there are few markets where 3 big players contract 70% of supply.  When you have such control, you'd be crazy not to take advantage of it. 
They do just that. While Canpotex produces about ~30 million tonnes per year (in a 75 million tonne market), BMO Capital Markets estimates there are another 4-5 million tonnes that they are holding back.
The potash market is indeed balanced – because the producers make sure of it.
DEMAND IS STRONG!
With producers keeping a tight rein on supply, it takes only a little incremental demand to drive prices up.
That is what we've seen over the last year. A COVID catch-up in inventories and higher grain prices that have led to more planting.
Nutrien CEO Ken Seitz recently told RBC Capital Markets that "Nutrien is sold out through 2021 and already booking volumes for 2022".
Strong demand should continue into 2022. Next year will see a continuation of the catch-up – mostly from China and India.
The story of 2021 has been one of two competing narratives. Demand from Brazil and the United States has been strong – imports this year at all time highs. But China and India demand has been muted, still well below the level of 2019.
Source: BMO Capital Markets
The India and China contracts for 2022 will be important. They negotiate as countries on behalf of their farmers so prices are set for all imports coming in.
Nutrien's Sietz believes those contracts will be settled at the typical "moderate" discount to Southeast Asian spot – which is around $600/tonne.
That will be a big move up from the last contract – which was done at $285/tonne.
But Potash producers have to be careful. They want to raise prices as much as possible, but not to go too far. Because potash has an Achilles heel.
DEMAND DESTRUCTION
I've played the potash cycles a couple of times, and I have learned the hard way that potash demand can be fleeting.
Producers like to point out that potash is only a small part of input costs. That may be true, but when squeezed farmers will still cut where they can. The reality is that they can cut back on potash.
Potash is the weak sister of the fertilizer trio.
Nitrogen is the fertilizer that plants can't live without. Plants need nitrogen to grow leaves. They need leaves for yield. Farmers can't cut back much on nitrogen.
Phosphates – you have a little more wiggle room.  A farmer can skimp a bit, but because phosphate encourages root growth, nutrient uptake, if you skimp too much it will directly impact the yield of your crop.
But potash… well, the yield impact, at least in the short run, is not so clear. Potash is all about improving the robustness of the plant.  Unlike N and P the K doesn't directly drive yields.
That doesn't mean you can neglect potash all together. But it does mean that if prices get too high, you can take a step back on your purchases, rely on the potassium in the soil and rest on your laurels for a season.
Why does this matter?
Fertilizer prices are expected to take a big bite out of farm incomes next year.
Farmdocdaily gave a good perspective. In the chart below they showed farm income at two different fertilizer price levels – the 2021 level and the expected level for 2022. 
Source: farmdocdaily
According to their data, "higher 2022 fertilizer costs reduce net income by 34%, a substantial drop." And as you can see, if crop prices begin to fall, farmers could be looking at a loss.
Farmers are running those numbers as well. Potash will be one of the first things they cut back on.
INVESTORS–BE WARY OF RE-BALANCING
Unlike the phosphate market, where new supply is still sometime away, the potash market will see growing supply next year.
Mosaic is expecting to add 2 MT of production beginning in Q1 of 2022. Nutrien is expected to maintain its high level of production.
Nutrien is restarting its previously idled Vanscoy mine and increasing capacity at the Allan, Corry and Lanigan mines.
Longer term, BHP is spending $5.7 billion to finish a huge potash mine in Canada.
It is difficult to point to a true shortage of supply.
POLITICS CAN CAUSE SUPPLY DISRUPTION
There are other dynamics underpinning the market.
Even though the Russian cartel is dead, right now the Belarusian producers threaten a different sort of disruption.
In April the United States issued sanctions against Belarus in response to the government's "campaign of repression to suppress democracy".
So far, the sanctions only affect the state-owned producer, Belaruskali OAO – not the semi-private Belarusian Potash Co. So the impact has been muted.
But if the sanctions broaden out, that could have an impact on the market. 
It may be already. From what I can tell, no one is really sure how much the sanctions, or threat of sanctions, are impacting demand for BPC potash. Consider this statement from RBC Capital Markets, which sums up the way the analyst community talks about the sanctions: "The extent of governmental restrictions on BPC remains unclear but concern over their magnitude provides stability to pricing."
STRONG PRICING…FOR NOW
The combination of managed supply, sanctions on Belarus, and strong demand from India and China are going to keep the price of potash up for at least another year.
I wouldn't get your hopes up for even higher prices though.
This has been a really big move. Potash prices are now back to the lofty level they were at 15 years ago.
There is no noticeable supply deficit. Global inventories aren't at all time lows. It doesn't really make sense for potash prices to have another leg up.
Instead, expect Mosaic and Nutrien to do their best to hold the line, managing potash prices at around current levels and trying to establish a new normal.
They stand to make a lot of money on potash if they can keep prices levitating. They will likely be happy to do just that. 
EDITORS NOTE–food prices are soaring. The West now wants its own secure food supply chain with no potential for disruption. One of my favourite junior stocks–well under $1/sh–is a vertically integrated legume company which has just announced its first major product launch into the highly profitable snack food market. I think 2022 will be its best year ever–for both the company and the stock. Get my full report right HERE.