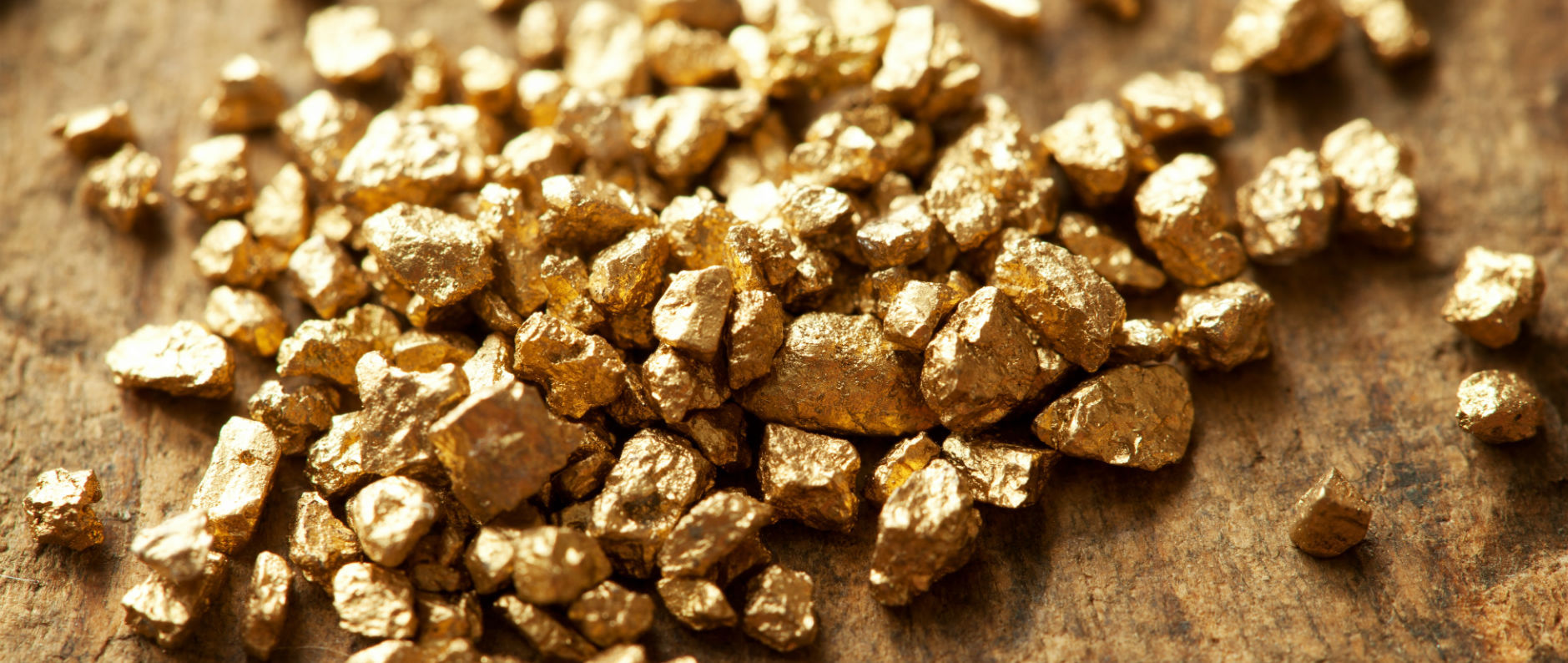 I believe that we are heading into a golden age for junior gold miners. Gold's short, medium and long term charts look very good.
And importantly – the sector has been starved for capital for a decade. Despite gold prices being over $1,000 per ounce the capital markets completely deserted this sector for years.
It has allowed the great entrepreneurs of this industry to move in and pick up advanced stage assets for literally pennies on the dollar.  Companies with known and proven resources ready to go into production–but with bills they could no longer pay – created desperate sellers.
And one junior management team – who have put TEN mines into production – was able to buy one. They had to move fast – and so they used their own capital to acquire it.
Then they put this advanced stage asset into a very low market cap company. In fact, the market cap is SO low – their first year cash flow dwarfs their current valuation.
That's where The Big Money is in gold right now – a great asset run by a great team that will generate multiples of cash flow compared to current market cap.
In tomorrow's email, I'll tell you the name and symbol of this tightly structured junior, which can put their high grade heap leach gold mine into production for as low as US$25 million. Other similar mines in the area produce for roughly US$700/oz, which would generate roughly US$40 million in cash flow–starting in 2022.
This is a near-perfect gold asset, ready for production. But what sold me on the stock was the management team. They've put a combined TEN mines into production, raised hundreds of millions of dollars in the process and this will be – by far – the simplest, cheapest, and most lucrative one they have ever done.
Management recognized a high quality asset when they first saw it: they paid $6 million of their own money to acquire this property where $20 million had already been invested. It has a ready-to-go oxide asset that can quickly go into production.
As they execute on their simple plan, I expect the Market to reward them quickly. This asset has exactly what I want to see in a junior miner:
Fast path to cash flow – 60,000 to 70,000 ounces of production starting in 2022

Extremely low capex – Just US$30 million required to get the project into production

Large profit margins – Other, similar mines in the area are producing for $700 per ounce versus $1,600 per ounce gold price

High grade – Twice the grade of gold of an average open heap leach pit

Extraordinarily fast payback – Capital can be recovered in MONTHS – well under a year at current prices.

North American operating location – No exotic location risk

The economics of the project should be spectacular – and perfect for a junior operator.

This is exactly the kind of simple low-capex, fast-payback and cash-gushing project that the Market now loves. 

Management believes the current resource will support 60,000 plus ounces of production per year. IF they can produce at a $700 per ounce mining cost – that's what other mines in this region are producing at – this company could be generating $40 million of annualized cash flow starting in 2022… which is more than the market cap of the entire company today.

Everything about this project looks like a homerun.
What You Need To Know – Extreme Credibility
Everything about this junior gold stock has me excited.

The project, the gold price, the resource upside.  In the end though, what gets my attention on any junior operator is the track record of top management – which is where this company really stands out.

You just don't see people like this running a company with a $25 million market cap.  You also don't usually see them doing these things:

1/  The Chairman – was previously the CEO of a world class mining company where he led the company to a tenfold increase in market cap, creating $4 billion in value for shareholders.  In addition to that he has founded and sold another junior company for $250 million and built multiple mines.

2/  The CEO – is also a successful company builder, taking his last company public at 15 cents and it  went to over $4.60 per share.  More telling – he used his own personal cash to lock down this asset so that this opportunity didn't get away.

3/  None of the top executives are taking salary, they are taking stock.  There is no better indication of their belief in the project than that.  Shareholders can't ask for a team that is more fully aligned with them.

4/  After 17 years as a founding director at a much larger nearby company (that stock went to $19!!!) the Chairman resigned to take the lead role at this tiny company operating in the same region – a pretty solid hint at the value the team believes they have.
WHAT IF I'M WRONG?
I'm always looking for what can disrupt my thesis.  And here, there definitely could be one problem:  This mine could be much larger and much higher grade than I thought.

You see, heap leach gold mining is very low cost – but gold recoveries are not always high. The official resource estimate here only factors in 7 of 17.5 kilometers of gold strike; only 40% of what is there.  And that resource estimate uses a pessimistic gold grade of 0.5 grams per tonne – which there is very good reason to believe is far too low.  The average grade here so far is much closer to 2.0 g/t – that's a very high grade heap leach!

But it does strongly hint that the current resource estimate is potentially too low.

Since the start of 2020 this little company has been releasing updates on mineral sampling that it has been doing on the property.  The grades being reported in the sampling are multiples of what we see in the existing resource.  Plus, much of the sampling being done is from outside the scope that prior resource estimate.

Yep, this fast payback plan would hit a roadblock if there was 2-4 million ounces of high-grade oxide gold here – that, IMHO, every mid-tier producer would pay up well over the US$95/oz average to buy out.  It's in North America and it's oxide (=cheap mining costs, v. sulphide) That's my downside!
Do Not Miss My E-Mail Tomorrow
I personally prefer a low capex, fast payout cash flow mining story. Look folks, I can hardly find an oil and gas play that pays out in months.  When I do, I buy it. I have NEVER heard of a gold mine paying its costs back in months.

Tomorrow I'm going to give you all of the specifics that you need on this junior gold stock.

First, the name and ticker of this junior miner.

Second, the detailed background of this management group that is overqualified to be playing in the micro-cap sector

Third, an overview of this project that could be cashing flowing more than the current market cap of the stock within 20-24 months.

Fourth, the upside that this stock could have if it does discover 2-4 million ounces of high grade oxide gold. And lastly – this company is fully cashed up with millions in the bank.

Watch for my e-mail tomorrow!

Keith