UNIQUE PRODUCT, BRILLIANT STRATEGY
New CEO Explains The Perfect Set-Up for
Beyond Tobacco
I have rarely had my eyes opened in a CEO interview like I did last Friday with new TAAT (TAAT-CSE) CEO Setti Coscarella.
The way he outlined the product positioning and marketing plan for TAAT's Beyond Tobacco cigarettes—no tobacco, no nicotine, no hazardous addiction—made me a believer.
He spoke with the weight of experience—he was a lead strategist at global cigarette giant Philip Morris for years before leaving to become CEO at TAAT.
After that call, I put in for $70,000 worth of the just announced $3 million financing.
Setti explained where The Big Boys—Philip Morris—see the Market going, and where all the OTP—Other Tobacco Products—are focusing. 
Most importantly, he showed me how both his product and his marketing plan is different than everybody else out there—and if he's right, this company should very quickly become
a cash cow for investors
remove nicotine and tobacco from the lungs of millions of smokers around the globe
He convinced me he is going after the largest market in this global $800+ billion market, with the simplest product, and the simplest channel to market. 
For me, this is a perfect venture capital story. The company has a novel product, and now a real CEO with the experience and connections to make the inventor's dream come true—all the while producing a huge social benefit.
This has the potential to be a millennial / ESG investor's dream. In this kind of stock market where Tesla (TSLA-NASD) and Beyond Meat (BYND-NYSE) can see their stock go to the stratosphere before any real fundamentals kick in—there's no reason that can't happen to TAAT-CSE. 
Just remember, this is venture capital and there are no guarantees.
This story is a bit longer than most of mine simply because there was So Much Gold in this interview. The more you read here, the more you will be convinced this company has a GREAT shot at being a global brand. There's a lot of valuable background and marketing detail here.
People are always the most valuable product / commodity. Coscarella is an MBA, with a background in investment banking, so he knows how to talk to the Street (he will be GOLD in institutional boardrooms). More importantly, he spent several years at Philip Morris in a division that was specifically aimed at Reduced Risk Products—stuff besides traditional cigarettes. Perfect.
Now folks, I don't smoke; never have. When Coscarella tells me that he left a great job at Philip Morris to be CEO here because the TAAT cigarette has everything he could want in a tobacco-less cigarette—I can only believe him. ("I've never tried anything like it, and I've tried a lot of cigarettes. When I finally got it I said "Give me that pen."")
After that, it really comes down to marketing. And this is where I thought his interview really shone.
In essence, Coscarella talked about how smoking creates and fills TWO needs for smokers: one is nicotine, and the other is The Ritual of Smoking—having that cigarette in your hand.
Almost everybody in the $800+ billion tobacco market is strategizing how to meet the nicotine need. TAAT is almost unique in using their Beyond Tobacco to go the other way—satisfy The Ritual.
Listen to this (and I've underlined the parts I think are really important):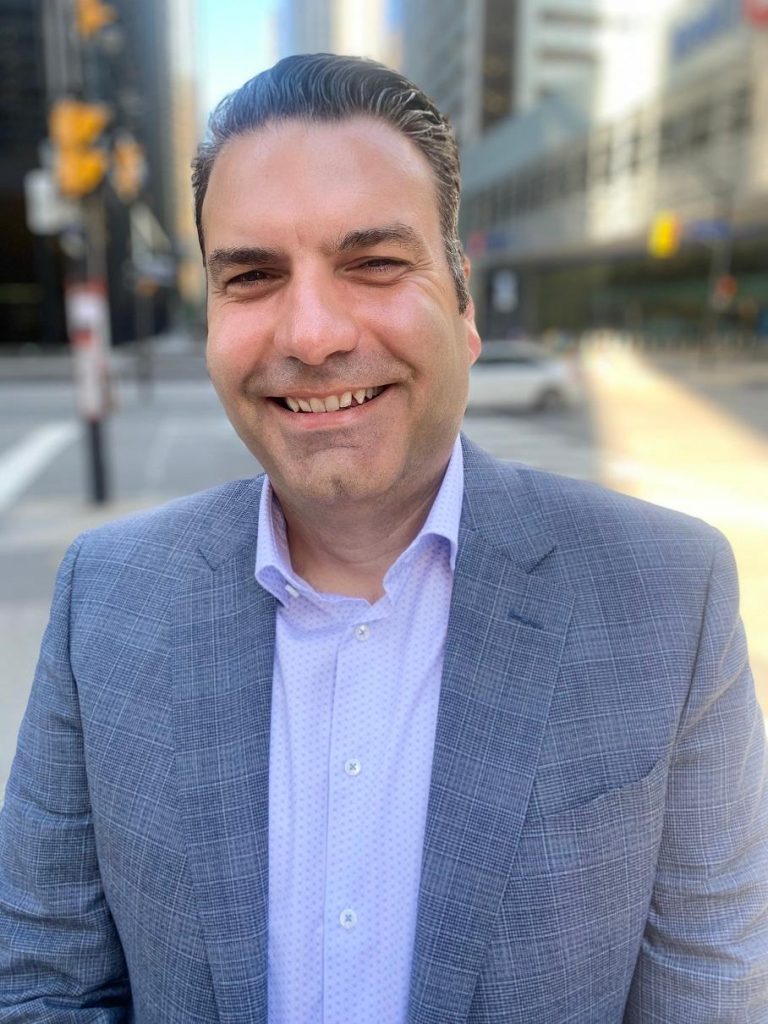 "Phillip Morris has made a concerted effort worldwide to move their business from combustible products to next-generation-products.
"But they've decided that the (physical act of) smoking part is the harmful part, so they're keeping the tobacco and the nicotine. And when you look at a lot of the other vapes, they get rid of tobacco and smoking, but keep the nicotine.
Keith:            Yeah. I never thought about it that way, but yes. Of course.
"Right? So when I look at that, the one thing they all have in common is nicotine. Now the problem with nicotine is it's actually a very useless drug. It doesn't do anything. There's no efficacy to it and the only reason it exists is to keep you addicted to the action that you're performing in order to consume the nicotine."
"When most people think of the harmful effects of smoking, they tend to lump smoking, tobacco, and nicotine altogether in one big package of BAD.
"The primary way of consuming nicotine is through smoking. The main reason why smokers continue to have cigarettes is because they're in perpetual withdrawal.
"I think the value proposition we have is it's a product that won't get people addicted. With this product, I think the consumer has much more control in their consumption, how they want to smoke, and when they want to smoke."
Coscarella and TAAT are going in the exact opposite direction—get rid of the nicotine, and keep the smoking. But deliver a smoke with no nicotine or tobacco. It's the physical act of smoking that is the big craving that TAAT will satisfy—without the BAD stuff.
"In general, smokers prefer a combustible product," he explains. "People that smoke actually like the act of smoking. There's something about it. We call it The Ritual. The smoke, lighting it, the crackle, the way it feels in your hands, flicking the ash. Like all these sorts of little things that form this habit go far beyond just delivering nicotine.
"And I think we can match that experience with a product that is all natural, that doesn't have a lot of the preservatives and additives that cigarettes have.
"And we can do it with a much cleaner organic material than what tobacco ends up being by the time it's ready to be rolled.
"But I also know that a lot of smokers are looking at alternatives. That's why everyone keeps trying to vape, or any other product, and they'll have multiple vapes.
"There's a pent-up demand for something new.
"Smokers just really haven't scratched the itch yet and I think we've got a product that can because we'll get rid of the tobacco.
"We'll get rid of the nicotine. We'll give you a format that you actually like and deliver you a product that is significantly better for you than consuming a useless drug called nicotine.
"Now, from my experience at Phillip Morris, when I take a look at a lot of these next generation products, I know that the vast majority of users will only use it for a short period of time. So whether you go on a vape, or the heated tobacco product, or whatever it might be, the longevity of that consumer on that product is not terribly high.
"So aftr about three to four months, they start to dabble back into combustible products because that's something that they're much more familiar with.
"And also, we've basically got the entire market chasing next generation products, whether it be vape or heated tobacco, and they're leaving this entire market basically unattended. The vast majority of people still smoke cigarettes.
"I look at it like Henry Ford said, "Everybody said they want a faster horse, but I'm going to give them a car." And it's the same sort of thing here."
So TAAT and Coscarella are somewhat unique in being a next generation company going after The Big Cigarette Market—the $800 billion gorilla.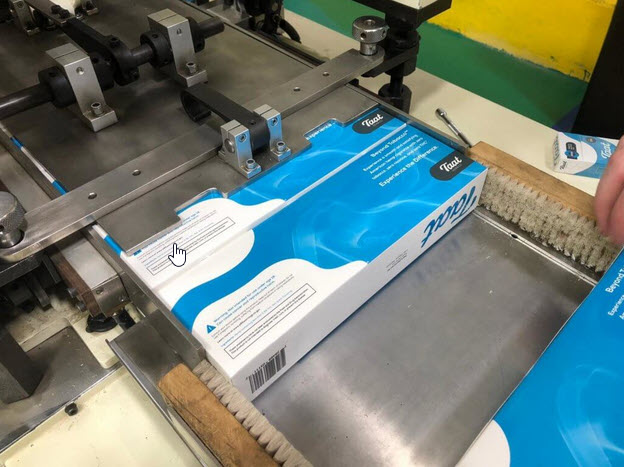 There are two HUGE benefits to doing this:
Channel to market is already established—there are hundreds if not thousands of distributors of cigarette products around the world
With no tobacco or nicotine, there are only a fraction of the taxes on TAAT's cigarettes—allowing them to be sold at a MUCH LOWER price point (and still be a cash cow!!)
"We want to be able to use the existing channels. I mean there's no point in trying to re-invent the wheel. I mean the channels already exist and it's really an exercise in getting ourselves in that channel.
"Our efforts will be in getting a lot of the mainstream channels on board, the 7/11's, the AMPM's, the Circle K's. And I think we can absolutely get our product on those shelves. And once it goes on those shelves, this thing flies because again you'd be able to offer it at a price point significantly better than a comparable cigarette.
"We've already signed agreements with distributors that have access to over 30,000 points of sale. We've got pre-orders already.
"I can get this made at a price point that I think is significantly cheaper than anyone else. And with that, it'll allow us to price it accordingly, and get it into those markets.
"And then from a national standpoint I think this is an opportunity to do direct to consumer. If people want to order it, they can order them, we can ship it to them. It's light enough that the shipping costs are actually quite cheap. I think this is an opportunity to build a subscription service for it because it's absolutely something that fits that particular model.
"And then we'll box all that with the brick and mortar strategy and getting into the right retail distribution.
"I think Juul did a tremendous job when they launched and were able to basically create a product. I mean before Juul launched the vape category was effectively nonexistent. "
Keith:            So how do you price this "healthy" cigarette—as a premium brand or just under the cost of regular cigarettes…what are you thinking here?
"When I take a look at the cigarette consumer, basically cigarettes exist in one of four categories. They're either premium, mid-tier, low tier, or ultra low tier. The biggest pool being ultra low tier.
"Now, I know when somebody goes to a convenience store, the only question they would ever ask the clerk is what's your cheapest smoke? Nobody ever asks what's your best smoke? It doesn't happen.
"So the strategy for me is to manufacture the product at a price point that we can offer it as the cheapest possible smoke. And then I think we'll be able to compete with any brand of cigarette because in general people don't really like to invest in their smoking habit.
"One of the main reasons Juul did so well was that it was significantly cheaper than a pack of cigarettes for the equivalent number of puffs. And they did okay.
"And then I think you can create premium-ness within that price point."
TAAT will be rolling out their Beyond Tobacco line of cigarettes in Q4 this year. I asked Coscarella to give me a sense of what to expect in the near and mid-term future.
"I have no doubt that we'll be able to hit our timeline of Q4 2020 in terms of getting it on the shelves. We'll be able to start slinging orders and in addition to that, we'll be rolling out our marketing plan.
"With the team that we have in place I think we can execute this hands down. You've got a billion plus smokers around the world. Significant percentages are looking for something that's better than what they're currently doing.
"A lot of them have tried to quit and can't. And I think a product like this can actually deliver them what it is they're looking for.
"I mean the market opportunity is tremendous. It's a trillion dollar market–that the incumbents are effectively handcuffed in doing anything. And they're all chasing something else.
"So you have a billion smokers, everybody's chasing the niche products, why wouldn't you go after that market?
"For me, this was a home run the second I heard about it."
Keith:            That's what I'm starting to think too.


TAAT Wellness & Lifestyle has reviewed and sponsored this article. The information in this newsletter does not constitute an offer to sell or a solicitation of an offer to buy any securities of a corporation or entity, including U.S. Traded Securities or U.S. Quoted Securities, in the United States or to U.S. Persons.  Securities may not be offered or sold in the United States except in compliance with the registration requirements of the Securities Act and applicable U.S. state securities laws or pursuant to an exemption therefrom.  Any public offering of securities in the United States may only be made by means of a prospectus containing detailed information about the corporation or entity and its management as well as financial statements.  No securities regulatory authority in the United States has either approved or disapproved of the contents of any newsletter.

Keith Schaefer is not registered with the United States Securities and Exchange Commission (the "SEC"): as a "broker-dealer" under the Exchange Act, as an "investment adviser" under the Investment Advisers Act of 1940, or in any other capacity. He is also not registered with any state securities commission or authority as a broker-dealer or investment advisor or in any other capacity.