Dear reader,
Hi, my name is Keith Schaefer. I run my own trading service – the Oil & Gas Investments Bulletin.
It's unlike any other trading service and investment newsletter you've probably ever come across.
That's because OGIB is my Personal Investment Portfolio – the very stocks that I buy and sell using my own money.
In other words, I back up the stocks I cover…because they're my investments – not "beta" or "paper" trades.
In fact, just below you'll see a chart that shows my recent trades. (I sold a number of portfolio stocks on the same day…not because I didn't favor the companies any longer – but rather to take profits, and raise cash for newer trade set-ups I'm evaluating.)
So my service is exactly how it sounds:
Subscribers Get Access to
My Full Trading Portfolio:
Nearly $2 Million of my own Money
That means subscribers can use – for their own portfolios – the same research I use to make my investment decisions.
I talk to the management teams of the companies I'm invested in.  I get to know them, and sometimes fly to their offices to meet them, or have dinner with them while they're in town.  Subscribers benefit greatly from me being closer to the source.  I can provide unbiased color on events—both direct to the stocks and to a more macro view of what's happening in the energy patch.
My research has been referred to as "thorough," "conclusive," – even "exhaustive." (You can read my list of subscriber emails, shown to the right.)
And yet, at the end of the day, I know that almost no one has the time, or energy, to read through the mountains of hard energy research I do.
That research includes paying for services I know add value to my subscribers.  I pay for extra technical analysis from one of the best technical charting minds I know of in the industry.  I use his technical analysis to identify patterns, and to complement my own fundamental analysis – and I think my subscribers and my portfolio benefit greatly from this.
I pay to have all the US energy research delivered to me each day. 
And now I'm excited to be part of an exclusive institutional-level research group.  It has already given huge gains to my subscribers with ethanol stocks.  Everbody hated them when this service convinced me to own them—and now that they are up 300-500%, everybody wants them!  This service costs more than what most people take home in a year—but with these kinds of gains, it's worth it.
But even with all this profitable information, I have to make it so plain and simple – my job is distilling all my research down into key, actionable insights… that help my subscribers make money.
In other words, I still do all the legwork.
And that makes it easy for my subscribers to be able to profit from my research and analysis.
Here's that chart I mentioned – these are portfolio stocks I recently sold, and their net gains or losses:
What you just read comes straight from OGIB Bulletin # 141, emailed to subscribers on November 3, 2013.
I typically alert my paid-up subscribers on average of 1 to 3 times each week. I do that anytime I'm buying (including my full company analysis) or selling, or have another important portfolio update to alert you to.
My goal – on every trade – is 50%+ return upside, on a 12-month timeframe
I don't get this kind of return on every trade, of course. That's why I insist on using tight stops – typically 10% – 15% – in order to limit losses…and open up capital for new trades.
So right now let me recap a few other recent trades. Here's you'll get a taste of how I trade, and what it's like to use my service.
(And after that I'll invite you to trial my service (100% RISK-FREE), at a discounted price I only offer here on my web site.)
First, a trade I recently closed for a 247% gain – Macro Industries (MCR-TSX.v).
Macro is an energy services company (below you can click to read my full Company Analysis, straight from the OGIB Subscriber Portfolio) – they're basically a pipeline construction and maintenance business.
And business is booming – Q2 was their best quarter ever, feeding off the massive oil and gas production North America is undergoing.
I invested because the stock was incredibly cheap at $2.12 a share, and met (for the most part) my criteria: excellent balance sheet, positive cash flow, and proven organic growth over the past four years.
Plus – and this is almost always a good sign – management owns roughly 38% of the shares, which means owners are aligned with shareholders.
The stock rose quickly – even quicker than I'd anticipated. And while I sold my entire position – with a 247% gain – Macro continues to grow. I think the stock is going higher still… especially as billions of dollars of spending in LNG – liquefied natural gas – begins to unfold in Canada's west coast.
Another big recent win was Raging River Exploration (RRX-TO; RRENF-OTC).
I bring up Raging River here because it's a good representation of how I invest in the portfolio.
I bought the stock for the first time on April 19, 2012 – and again on May 6 – knowing the following:
High production growth (100% in 2012 and roughly 30% in 2013)
One of the lowest risk plays in Canada—the Viking, in western Saskatchewan
I knew the management team to be highly experienced, with a proven history of creating shareholder value
Today it's still a great company, great team, great play. I visited management in Calgary regularly.
I decided to sell the stock in September 2013, with a double in hand…
And a net gain of 169%.
So at this point you've had a glimpse inside the portfolio.
The Play I'm Most Excited about Today…Right Now?
It's a company that is experiencing rapid organic growth, across all its divisions.  And they have significantly higher margins than their peer group—in some cases, double the margin!
How can they do that?  They don't offer regular, run-of-the-mill energy services—they're a niche player—but in several niches. What they have in common is proven technology that provides a big barrier to entry for others looking to get involved.
Cash flow is soaring, and when the Company reports their Q1 in May 2014, I expect the Market to stand up and take notice big time.
And I would like nothing more than for this stock to be your first big stock win…as a new subscriber to my service.
I want to make this decision incredibly easy for you—I want to make it 100% RISK-FREE.
What I mean by that is — you can test drive my service for a full 60 days. Pay just $599 with a full money-back guarantee for 60 days, no questions asked.
Take that time to explore all the stocks in the portfolio – the open positions and closed positions, the full Company Analysis reports, my Market Updates, and all my Buy/Sell alerts.
Then – at the end of 60 days – consider my track record and the value my service delivers. Most importantly, ask yourself if my service is right for your own portfolio.
And if you're not completely satisfied with my research, my picks, and my service…
Simply let my team and I know.
We'll give you a full refund, and we'll part ways amicably.
You can even keep all the research reports, subscriber alerts, and everything you've learned as a subscriber.
So what do you get when you decide to trial my service?
As soon as you sign up, you'll get access to the following subscribers-only investor briefings:
Investor Report #1:  The Ground-floor Opportunity with Top Floor Management Team
Investor Report #2:  The Breakout Junior Oil Producer with a Major Catalyst Just Underway
Investor Report #3:  My # 1 Natural Gas Stock for 2014
Investor Report #4:  The Money Machine: The Energy Mega Trends' Premiere Growth+Dividend Investment
Investor Report #5:  The Company with the Most Valuable Natural Gas Condensate Product in North America
Investor Report #6: The OGIB Trading Guide: How To Invest in Oil & Gas Stocks
As a new subscriber, you'll also begin receiving:
Regular issues of the

Oil & Gas Investments Bulletin

:

  You'll get full updates on the positions in my personal portfolio — what I'm buying, what I'm selling, and why. In other words, every time I make a move, I'll show you exactly how to get into position for profits.

Buy / Sell Alerts:

You'll get these alerts sent directly to your email inbox. That way, you'll have the opportunity to take quick action on your trades.
NEW FOR OGIB SUBSCRIBERS

:

 Quarterly conference calls — These are live Q&A sessions where subscribers can get updates directly from me on any position in the OGIB portfolio.

Interim Bulletins:

I'll send you these updates whenever I have a time-sensitive insight to share that could impact an existing position, or set the stages for a new position.

24/7 Members-Only Web Access:

You'll get a dedicated password for accessing the OGIB portfolio, along with every weekly issue, Buy / Sell Alert, Interim Bulletin, Special Report, and Guest Commentary I've ever published.
Get closer to the source with my service.  Get access to proven money-making institutional research, presented in simple English. Take a few seconds to sign up below, and get risk-free access to my service, right away.
Kind regards,
Keith Schaefer
Publisher, the Oil & Gas Investments Bulletin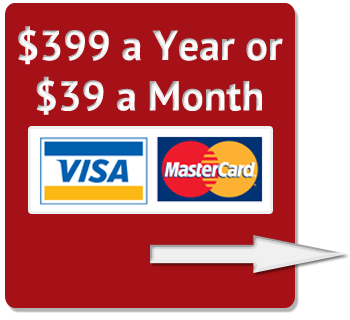 P.S. Remember, this 100% RISK-FREE offer to get OGIB for a full month is ONLY available on this web page. That's 30 days to test drive my service, including access to the "ground floor" opportunity I'm most excited about. Get started here.
And if you'd like to see for yourself the kind of hard-hitting research I do for my subscribers, take a few minutes to read my Company Analysis on Macro Industries here.
Subscriber emails:
I have a substantial position in an OGIB position and own it because you made me aware of this unbelievable opportunity. $400 dollars for your subscription has netted $50K in the last 10 months.
- Bob W.
————————————————
We have made some serious dollars following Keith, and look forward to more. Thank you. Best Regards.
- Dave A., Ontario
————————————————
Hi Keith, I want to Thank You Very Much for showing us your Personal Portfolio! You show us what you bought and sold and at what price. More importantly you show us How Many Shares, NO newsletter I know show this! You put your money where your mouth is… Thank You Very Much, and Very Much Appreciated.
- Diane Q.
————————————————
Hi Keith, as a new subscriber and long time investor, I find your style refreshing and honest. Thank you… I have already paid off my subscription many times over!
– Bob B.
————————————————
Keith, I subscribed to your newsletter in February this year and I must say I really enjoy reading your reports and tips – you have really educated me as I am a relative novice when its comes to investing.
– Dr. Chris C.
————————————————
I am very pleased with your service so far. I find your writing style easy to read and understand and I value the amount of research you do to arrive at your conclusions and recommendations.
– Geoff D.
————————————————
Please renew my subscription. Tell Keith that this is the most well-researched, accurate newsletter I have ever received. [His top 2 picks] have paid for my subscription until eternity — or hell freezes over. Thank you.
- Ian S.