The Common Sense Trade of 2017
It's The Only 'Gimme' I See In the Energy Markets
Like most people I sat glued to the television on the Election Night.
And like most people I was sure what the outcome would be.
My beautiful wife was right beside me. We have very different political views. I bet that's typical in a lot of marriages.
As the results continued to roll in, her scowl was as big as my smile. I told her—you should be very happy right now.
Because Trump's election win will make us bucket loads of money, and keep my subscribers very happy with their own new found wealth.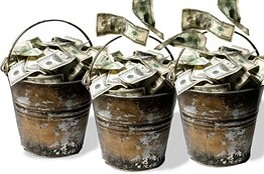 Sometimes you are lucky…and sometimes you are good.
Sometimes you are both.
You see, I bought a big position in an energy stock right before the election.
Before the election, I thought this unique junior company was a long term winner.
Now with the United States electing Trump….I am sure of it.
I want to share this "Trump Opportunity" with you—Risk Free. But there is a catch.
You need to look at it immediately.
Because this is The Best Way to play The Trump Opportunity
As of today this tiny little company's share price has not reacted to the Trump victory—for the simple reason that nobody knows about it.
There's no research coverage. Just me and a few subscribers know it.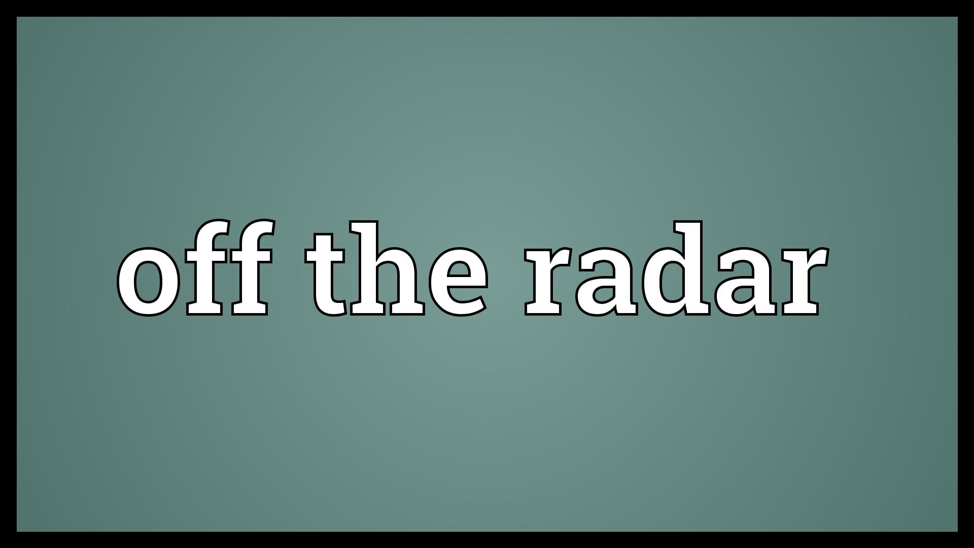 That is going to change…soon.
I expect news flow within weeks from this company that is going to take it from off the radar…
Trump's Energy Plan Is: Drill, Drill and Drill Some More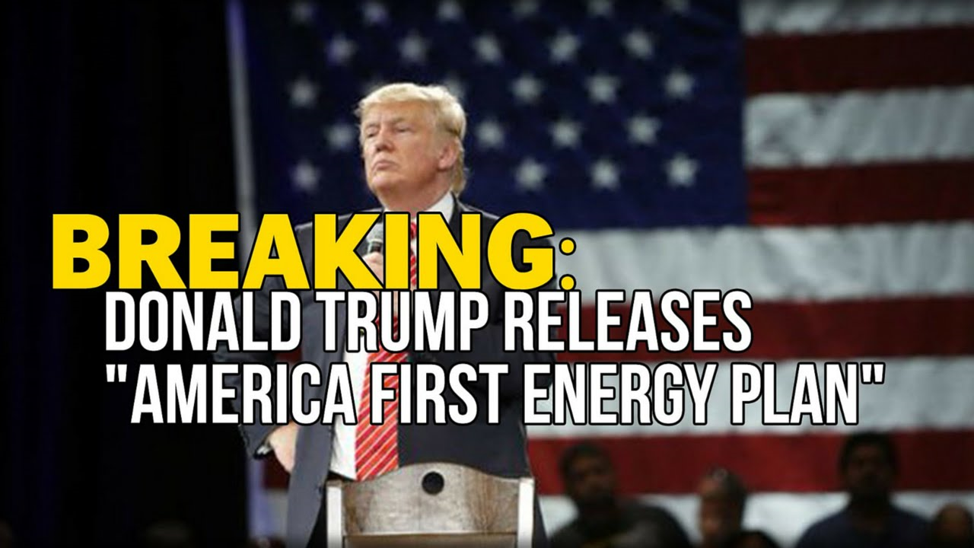 Trump's energy plan is so simple. It involves a lot less red tape…
And a lot more drilling.
President Trump wants to unleash the full potential of the American shale industry.
Trump has laid out 7 key elements in his "America First Energy Plan".
Every one of them is tied to the exact same theme.
The United States is going to drill for oil like there is no tomorrow.
That creates The Trump Opportunity.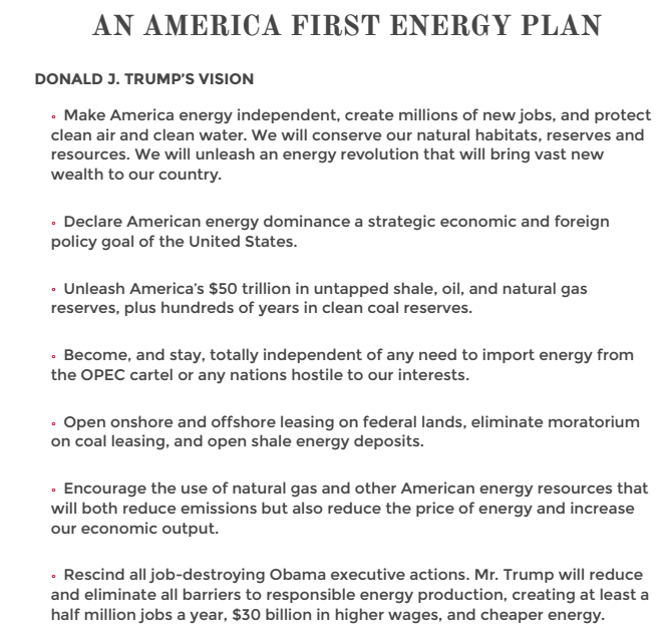 Trump wants to make America as "energy independent" as possible.
That will require a HUGE increase in drilling.
Remember, the country still imports over 10 million barrels of oil per day.
The US uses over 19 million barrels a day. It produces roughly 8.5 million.
Trump wants to create millions of jobs.
What better way to do that through very well-paying jobs tied to oil and gas drilling?
Trump specifically refers to developing America's $50 trillion worth of untapped shale reserves.
That will require the country to drill, drill and drill some more.
Everything about Trump's energy plan is to crank up drilling.
The single best company to profit from that—is my latest subscriber pick.
My micro-cap "Trump Opportunity".
Oil Up Or Oil Down – I Make A Killing Either Way
This may surprise you but…Trump's energy plan isn't actually bullish for oil prices.
He intends to unleash an incredible amount of drilling—and increase the oil supply.
The Good News is…it doesn't matter what the price of oil does for my Trump Opportunity.
If the oil price stays where it is–this company is going to do well.
If the price of oil goes down, I still make me and my subscribers a lot of money.
And if oil goes up—the result will be exactly the same. That's why this is a 'Gimme'.
The reason for that is simple.
This company is a direct bet that the Permian Basin in Texas will be the most active place for drilling in the country.
There is no doubt that the oil industry will make Swiss cheese out of the Permian – drilling thousands of wells.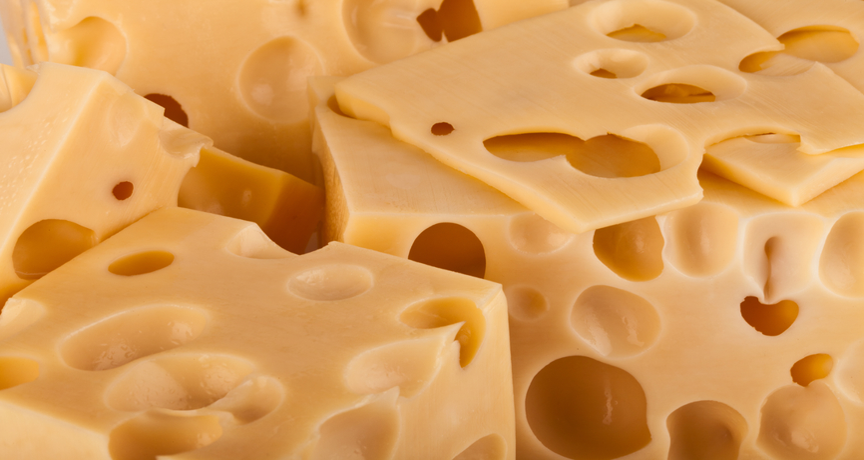 That's because the Permian Basin is by far the most profitable oil play – in the whole western world, really.
My OGIB subscribers know this well.
We were along for the ride as the Market discovered just how profitable Resolute Energy's Permian Basin wells are.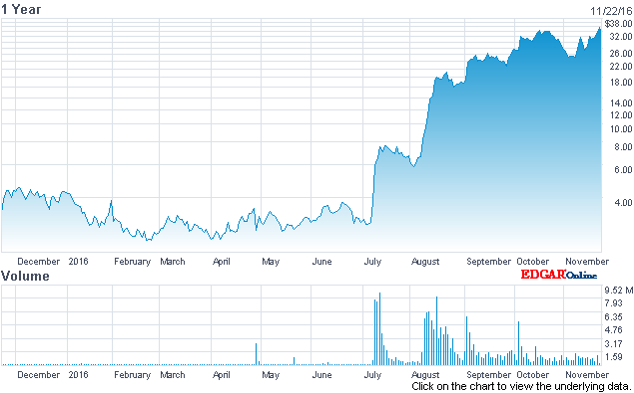 Permian wells by far have the lowest breakeven costs in the country.
Even in times of low oil prices—this is the play that will get drilled the most.
And when oil prices are high—it will get drilled even faster. You don't have to take my word on that.
All you have to do is pay attention to how much companies are willing to pay per acre for Permian land.
On November 10, 2016 Occidental Petroleum paid an incredible $50,000 per acre for a land package in the Permian.
A few months earlier QEP Resources paid $58,000 per acre for land in a different portion of the Permian.
These high prices are because the economics of the Permian are incredible.
And there is an absurd amount of oil there to be extracted.
The Permian has more oil than almost all the other shale oil plays combined.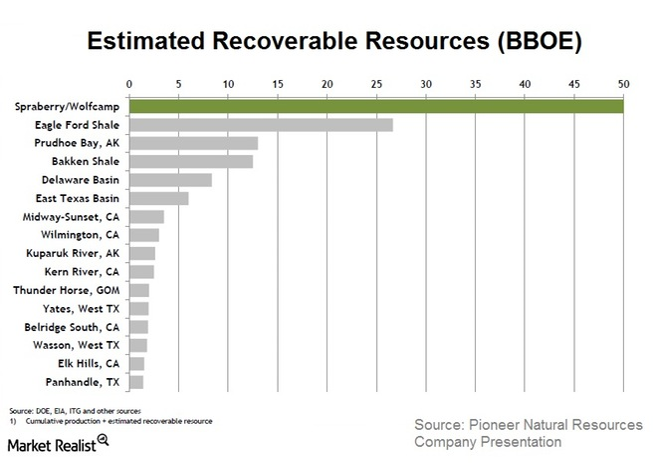 Donald Trump has an energy plan – and it's basically The Permian.
It will be the Permian that holds the key to fully unleashing American oil production.
Any stock that can lever the frantic drilling that is about to happen in the Permian – will do incredibly well.
That's the Trump Opportunity. And this stock is The Best way to play that.
Mr. Trump says a lot of things. Things about a wall. Things about closing borders.
Whether or not some of those things will happen – I don't know.
When he talks about unleashing American oil production – he really means the Permian – first, second and then everything else.
All the other basins. Whatever.
The Permian isn't just massive relative to the other US shale oil plays.
It is massive relative to all oil plays across the entire planet.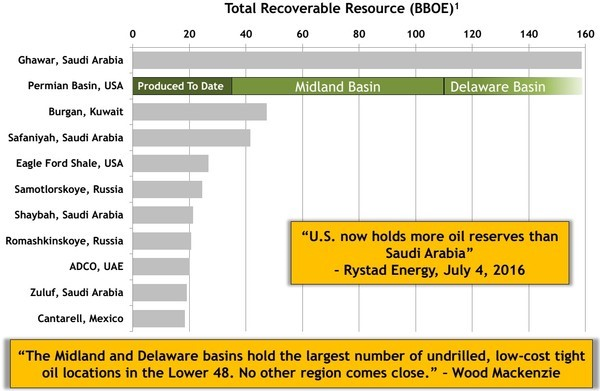 The Permian IS the U.S. version of Saudi Arabia's massive Ghawar field.
The drilling that the Permian will see in the coming decades is mindblowing.
The Permian isn't just the biggest shale oil play by a mile.
It is the most profitable shale oil play by an even wider margin.
The reason is - Stacked Pay.
In fact, there are up to 11 zones, or payzones as the industry calls them, that can produce oil in the Permian.
They're all stacked on top of each other. 11 zones; one big wellhead.
With so much Stacked Pay, some producers think they can start as many as 60 horizontal wells in a square mile.
Less than a decade ago, it was two wells per square mile, or per section.
My latest subscriber pick is The Best Way to play—
The Trump Opportunity.
This company will benefit from what will happen over the next 30 years in the Permian – more than any other company.
That is exciting for my OGIB subscribers.
What's more exciting – is that my Trump opportunity is positioned for a massive shareholder win.
They have been lucky…and good.
And I think will give me lottery ticket style returns.
You can tell that I'm incredibly bullish on the Permian, but I want to make one thing very clear.
I Still Win Big – even if Permian drilling doesn't increase.
But if it does…the sky is the limit.
Now let me tell you a little more about this company.
I spend a lot of time researching micro-caps – because they can produce life-changing wins.
But most don't measure up. It can be frustrating…and exhausting.
I've spent a lot of time turning over rocks and found nothing that I was interested in owning.
I was starting to question my own sanity for investing so much time in the hunt.
Then, finally… …I found it.
An opportunity that can only be discovered where nobody else is looking.
I found a company that I believe is positioned to provide me with a lifetime's worth of returns in the next 18 months.
This company has a quality balance sheet. It's a great business where all of the fundamentals are lining up.
I think it can do something spectacular. It already has, but The Next Step is fast approaching.
Where the Trump victory was the icing on the cake.
I'm going to provide you with risk-free access to my full company report on this Micro-cap Trump Opportunity.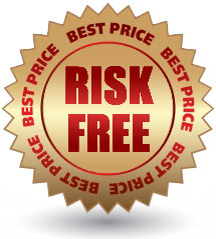 What I think this company has is—a perfect recipe for success, yet a share price that doesn't price in any of it.
That recipe for success consists of four ingredients.
First, this business could not be in an industry with better growth prospects.
That means that the investment tailwind behind this company is VERY strong.
Second, this company has a location advantage over all of its competitors that provides it a permanent cost advantage.
The advantage that this company has is like having ocean front property…
…they aren't making any more of it and there is no way to replicate it.
This is a permanent advantage.
Third, the management team entered the business at exactly the right time.
They could not have been luckier.
This team was able to acquire all of the fixed assets that it will ever need for pennies on the dollar.
I lay out all of the details of this transaction in my full company report.
Fourth, by putting itself into such a sweet situation with the first three ingredients the company was able to land the fourth…
A world-class manager who you would never have believed would be interested in working for a company this small.
In the small caps—management is everything.
These four ingredients were already in place before Donald Trump won the United States election.
His energy plan will be the icing on the cake that these ingredients create.
That investing tail-wind will now become a hurricane with Permian drilling.
I'm going to tell you a little more about each of these key ingredients but I would just scroll to the bottom and get the full free report NOW…
Once people start accessing my report I can't control how quickly word gets out on this small cap stock.
Make sure you at least give yourself a chance to read about this company before that happens.
You aren't obligated to buy anything or subscribe to my service.
I just want to have a chance to get this report in front of you.
This May Be The Best Business in North American Energy For
The Next 30 Years
My Oil and Gas Investments Bulletin subscription service is focused on energy.
That does not mean that I go long oil and natural gas stocks and pray that the commodity prices go higher.
In fact my service is nothing like that at all.
I look for ways to profit in and around the energy sector that work no matter what oil and gas prices do.
That is why my OGIB portfolio has continued to rise while oil and gas prices have suffered.
My portfolio even went up in 2014 as the price of oil collapsed.
Many of my colleagues were forced out of the business.
Energy focused hedge funds suffered the same fate.
Every trade I've made is available in my OGIB member's area for you to see just how I did this.
My service is fully transparent.
I do buy many oil & gas producers— at the right time.
I already told you about The Big Win me and subscribers had with Resolute Energy in the Delaware Basin.
They put out stunning results—and I got into this trade before the Market figured it out.
That allowed me to ride shares of Resolute from the low single digits to over $30.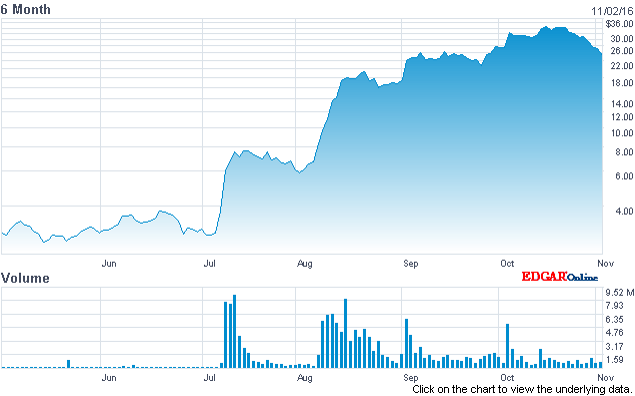 I wasn't bullish on Resolute because I thought oil prices were going higher; in fact almost the opposite.
Their results were so good, it was clear it was the only producer that could grow within cash flow at $40-$45 oil.
I'm still not bullish on oil prices.
But I am bullish on another commodity.
It is a commodity that is closely related to the oil business.
One that my Micro-cap Trump Opportunity is fully exposed to.
That commodity is sand—as in fracking sand.
A very specific type of sand that is not found in many locations.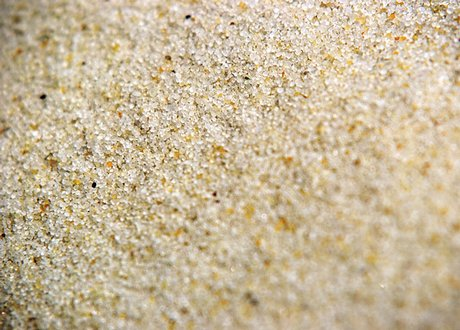 This sand is the single most important ingredient in getting oil out of shale rocks.
The trend is clear. The more sand that goes into a well, the more oil that comes out.
It really is The #1 Thing that helps the US oil industry lower its costs—by increasing production in wells.
Frac sand is a commodity that is going to see explosive demand over the next 10 years.
Just check out what Wall Street analysts across the board are saying about demand for fracking sand.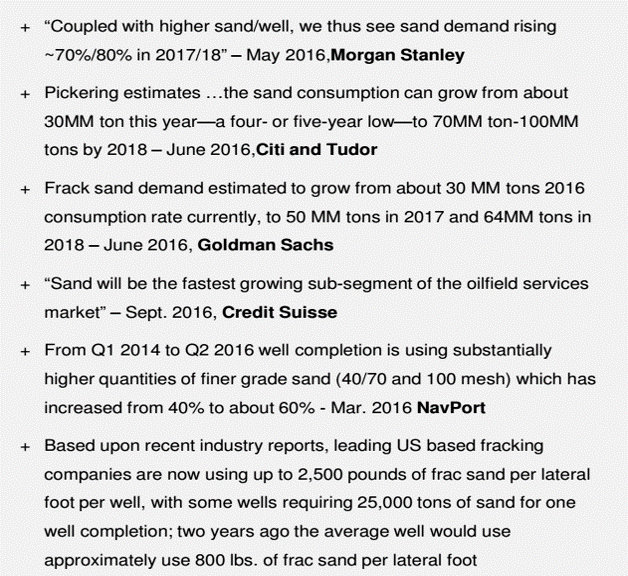 The industry expects demand for frack sand to double by 2018.
I should point out—this is what is expected based on low oil prices.
If oil prices rise—companies will frack a lot more wells and demand will increase even faster.
This kind of growth isn't just good.
It positions the frack sand business to be the fastest growing industry on the planet.
If you can name another industry that is expected to see demand double in two years I would love to know about it.
Seriously…..call me!
The reason that frack sand demand is growing so quickly is that the industry has discovered that more sand equals more profitable wells.
Note that I didn't just say bigger wells…..I said more profitable.
The amount of sand the industry requires is incredible.
Two years ago an average well would use 800 pounds of sand per lateral foot.
That sounds like a lot and it is.
Recent wells on average are using more than three times that… …2,500 pounds per lateral foot.
The industry hasn't hit the top yet either…Chesapeake just completed a well in Louisiana that used 5000 pounds per lateral foot.
They used a total of 50 million pounds of sand for that 10,000 foot lateral. 50 million pounds; one well.
More sand results in better economics.
The more the industry experiments… the more sand that it wants to use.
This trend is not going away.
The very best companies like EOG Resources are using even more sand than the rest of the industry.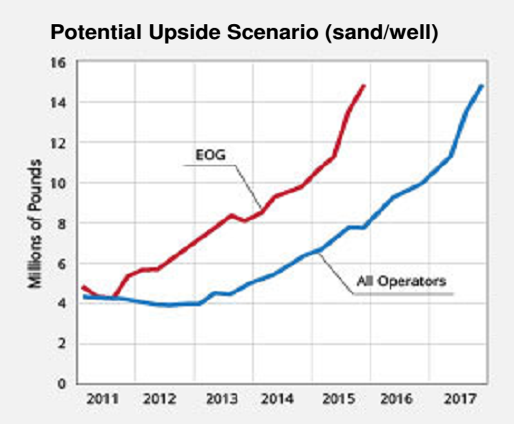 My Micro-cap Trump Opportunity is focused exclusively on this high growth industry.
Here's how brokerage firm RBC sees sees demand in the next two years: This is an industry that is expected to grow faster than any other over the next decade at least.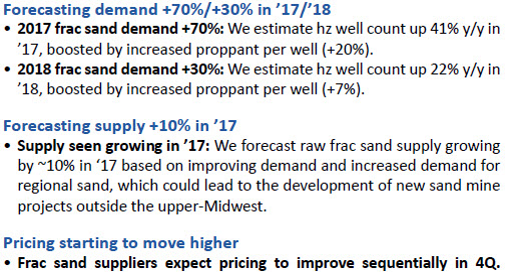 And that was before Trump won the election.
Under President Trump, demand for frac sand will soar even higher.
In this industry even an average company will do exceptionally well.
But my Micro-cap Trump Opportunity has more going for it than just being in the right industry.
It has the most highly coveted type of sand.
This is a crucial point.
Demand for frack sand in general is skyrocketing. But there is more to it than that.
Because demand for certain types of frack sand is growing even faster.
The collapse in oil and gas prices put incredible pressure on companies to figure out—how to drill more profitable wells.
They started engineering. They tried new ideas.
And they discovered that the type of sand that my Micro-cap Trump Opportunity produces—is the very best sand to use.
This new knowledge is pushing demand for this type of sand through the roof.
That is causing the price for frac sand to move up as well. That's simple economics.
In fact, analysts are now saying the price of frac sand could triple or more in the coming 12 months.
Do you know what that does to cash flows? Do you know what that does to stock valuations?
I need to be a little bit careful about what I give away about this company.
So I'm not going to get into the specifics of the type of sand here.
I need to keep a little bit of mystery about this company.
You can learn all about the details of frack sand in my full company report.
You can access this through the link at the bottom.
Working through my recipe for success…I said this company has a permanent advantage over every competitor in the business.
And it's my favorite single thing about my Micro-cap Trump Opportunity.
Location, Location, Location – The Permanent Advantage
I've been studying commodity producers for two decades.
The last nine years my focus has been narrowed down to energy companies.
I learned a lesson early on about the commodity business.
That lesson is—being a low cost producer wins.
Not sometimes.
Not usually.
Being the low cost producer means that you win ALWAYS.
These are the companies that make the most money when commodity prices are high.
More importantly these are the companies that can remain profitable when commodity prices are low.
It's another reason that my OGIB portfolio has outperformed even while oil and gas prices collapsed.
As an investor you get the best of both worlds when you stick with the lowest cost businesses.
It lowers your risk and enhances your returns.
That is how I think about oil producers.
That is how I think about natural gas producers.
There is no reason to think any differently about a frack sand producer.
This frack sand company not only has the best sand—it has the best location.
Almost ALL frac sand used in the Permian comes from…Wisconsin.
That may as well be The North Pole.
My Micro-cap Trump Opportunity can beat every competitor when it comes to cost—because it's A LOT closer to the Permian.
As they say—a picture tells a thousand words.
I want you to take a look at the picture below.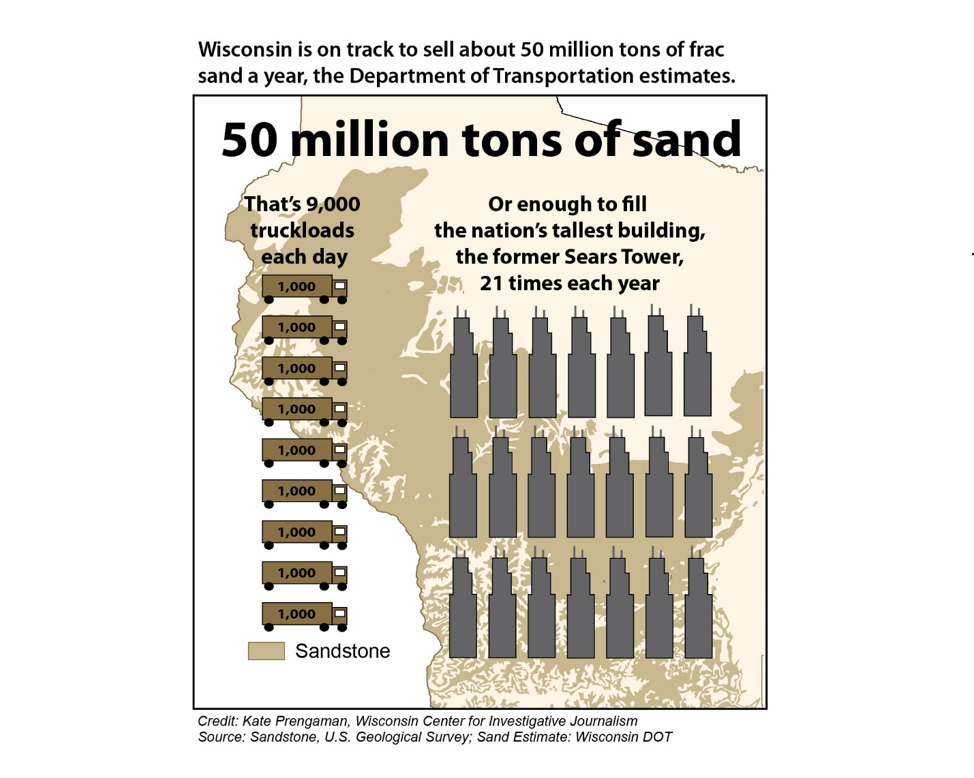 This picture is from 2012 when demand for frack sand is much lower than it is today.
Back then over 9,000 truckloads of sand per day left the state of Wisconsin destined for well sites.
That is a staggering amount of sand being transported.
Now just imagine how much that figure will grow under the Trump energy plan.
The amount of money spent transporting it is equally staggering.
That sand is being transported a long way.
The most active oil and liquids plays are located in the Permian in western Texas.
The next-lowest cost basin is the STACK and SCOOP regions in Oklahoma.
But truly, by far the biggest driver of sand demand is the Permian Basin which includes the Midland and Delaware Basins.
That means that all of that sand is travelling over twelve hundred miles to get there from the Wisconsin sand capital of Eau Claire.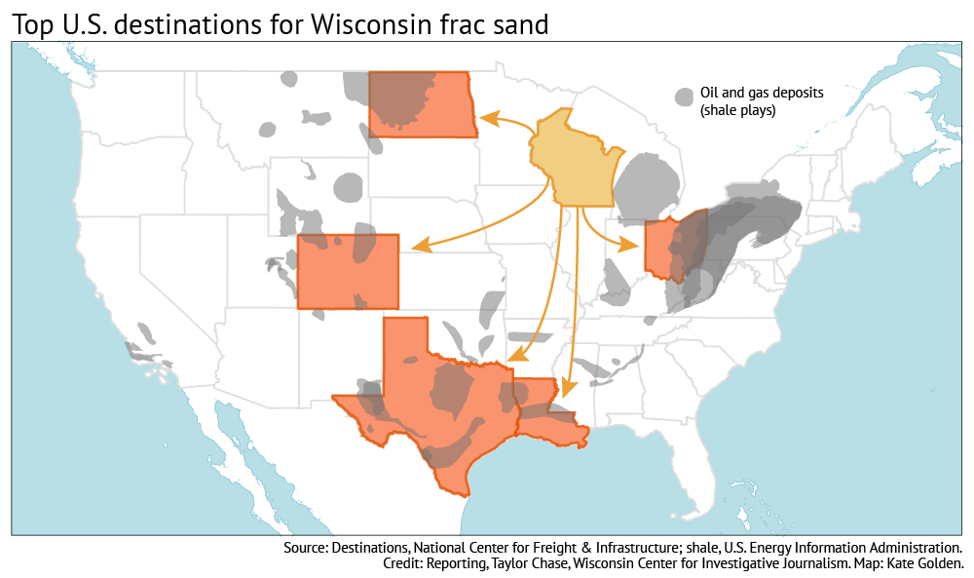 Thousands of trucks every single day are going back and forth from Wisconsin to Texas and Oklahoma.
That literally costs a fortune each and every day.
It's a cost that oil and gas producers must pay no matter how low or high the price of oil is.
For energy producers, the cost of the sand itself is less than one-third of the total delivered frack cost.
The majority of the cost relates to transporting the sand to the drilling site. That's also called logistics.
Logistics is two-thirds of the delivered cost of frack sand for producers in Texas or Oklahoma.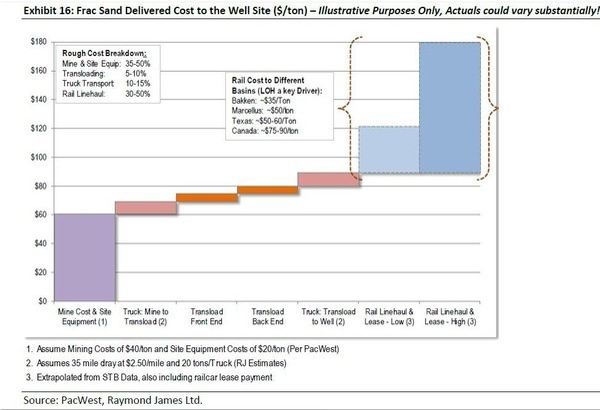 This brings me to the huge advantage that my Micro-cap Trump Opportunity has.
This is an advantage that's easy to understand.
And I suspect that you know where I'm headed with this.
This company's sand is not located twelve hundred miles away from the country's most active oil plays.
It is located right next door.
It's located MUCH closer to the Permian juggernaut.
It's a massive and permanent advantage. Now let me ask you this.
If you are purchasing a commodity product…
…One that is interchangeable with another no matter where you buy it.
Are you going to pay the shipping cost for purchasing the commodity that is 1,000 miles away?
Or are you going to pay the shipping cost of the exact same commodity that is just up the road?
The answer is a no-brainer.
And it is the alligator-filled moat that provides the competitive advantage around my Micro-cap Trump Opportunity.
This is like a Walmart that is located on the edge of town or a Walmart that is 1,000 miles away.
Which Walmart would you use?
The one that doesn't cost you the time and expense of a thousand mile drive obviously.
This company has it all.
It just happens to be a Micro-Cap.
But it won't be a Micro-Cap for long.
This is going to become a company that major institutional investors want to own—in fact, a couple have already started to accumulate shares.
Everything is lined up.
Booming growth industry…check.
A differentiating feature for its specific product…check.
Unassailable low cost advantage…check.
An incoming President with an incredibly helpful energy plan…check
What comes next left me scrambling to buy shares.
Buying Assets At The Bottom Is Like Shooting Fish In A Barrel
Do you remember what March of 2009 felt like for stock market investors?
It felt bad—really bad.
Unless you were one of the two people on the planet who managed to sit on a hoard of cash until utter despair had gripped everyone else.
And then were ready to buy stocks at absurdly low prices.
If that was the case March 2009 wasn't a problem.
It was the greatest thing that ever happened to you as an investor.
It is not coincidence that I launched my OGIB service in the spring of 2009.
I was certain that there was an opportunity of a lifetime in front of us at that point.
Warren Buffett's partner in crime Charlie Munger thought exactly the same thing.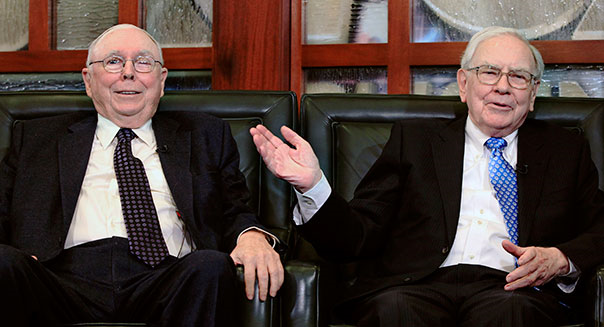 In March 2009 Munger was like a kid in a candy store.
Loaded with cash that he had been sitting on for years he made a very easy decision.
He bought a whole bunch of shares of a world class company—Wells Fargo, the US banking giant.
It was a company that he had known and studied for years.
It was a bargain he knew was the opportunity of an investment lifetime.
He didn't buy some teetering financial company.
He bought a rock solid, blue chip company that was never in any danger.
And he paid an absurdly low price for it.
His profits to date from this single investment of a few million dollars… $100 million so far and still climbing.
Munger's homerun investment proved once again…
That when everyone else is desperate and you are the only buyer you can get bargains that are unimaginable.
You buy stocks after a market crash.
You buy houses after the housing bubble pops.
You buy oil and gas assets when the industry is mired in the worst crisis in its history.
Like my Micro-cap Trump Opportunity did.
In 2016 most of the oil and gas industry was suffering far worse than companies did in 2009.
We were more than two years into the oil collapse.
The oil and gas industry suffered for two solid years—it was the worst time since the Great Depression.
Because nobody saw it coming. The Saudis stopped supporting the oil market—on a dime.
Companies were desperate.
Hundreds of companies in and around the oil industry had to declare bankruptcy.
Like Charlie Munger in March 2009— my Micro-cap Trump Opportunity took advantage of the desperation of others.
Let me explain the details.
You won't believe the deal this company got.
As you have figured out at this point my Micro-cap Trump Opportunity is a company that supplies frack sand.
The company is young and just now ramping up production.
Their consultant said it would cost $50 million to acquire and build a sand processing facility.
But that report was done in 2014, at the top of the market.
They ended up buying the assets in the summer of 2016—at the bottom of the market.
Sometimes you are lucky.
Sometimes you are good.
This company got very lucky.
It went shopping for the necessary property and equipment at a time when desperate businesses were willing to give it away for next to nothing.
You really need to access my free full company report to get the full details of the incredible deal that this company struck.
I'll just give you the high level summary here.
Instead of having to spend the $50 million that was budgeted… My Micro-cap Trump Opportunity was able to acquire all of these assets for only four million dollars.
I hope you can appreciate what this means.
Maybe I can help with an example.
Imagine that you were building a $50 million apartment building.
Then imagine that for some reason you were able to get the building constructed for only $4 million and the future rent stayed the same.
Your anticipated great return would turn into…well, it would become a life changing windfall.
That is what my Micro-cap Trump Opportunity is now looking at… …with $50 million of expected upfront costs…reduced to nearly nothing.
This is the kind of deal that you will find hard to believe.
But it is true that every once in a while an opportunity arises…that can make you rich.
Think of what has happened since then:
1) Trump got elected
2) OPEC agrees to cut output, paving the way for US producers to ramp up output—and use a lot more sand.
The demand—and value—of high quality frac sand easily doubled with those two events.
This team bought right, at the right time.
Their timing was…incredible is one word. Exquisite might be more appropriate.
Ever since this team bought their assets for pennies, the drill rig count has gone steadily up. And up some more.
Their timing was…incredible is one word. Exquisite might be more appropriate.
Ever since this team bought their assets for pennies, the drill rig count has gone steadily up. And up some more.
They negotiated these assets all through the summer. The rig count was near rock bottom. The outlook was grim.
Once the handshake deal was done, the rig count took off—see this chart.
It was a perfect storm of talent and opportunity.
In fact, the seller ended up taking some stock in my Trump Opportunity micro-cap…because he saw what was about to happen!
Small Company—Big Talent
Don't think I find high quality microcap opportunities like this very often.
Because that really isn't the case.
I'm a skeptic. I would only buy one after a huge amount of background checking and research.
Yet I believe that this opportunity is very close to being one of a kind.
There really are big windfalls out there to be found—but the catch is that it takes a huge amount of hard work and a whole bunch of good luck.
Most investors simply don't have the time or the resources to do it.
I spent a lot of time looking for a Delaware Basin stock idea before I found Resolute Energy earlier this year.
It was a $3 stock with only a $45 million market cap when I discovered it. It was near bankruptcy.
I then spent even more time doublechecking that I what I thought I had discovered…was in fact a great opportunity.
Even then there was luck involved in me zeroing in on it for my subscribers right before it took off from $3 to $30 in just a couple of months.
But these things do happen every now and again.
And I don't do it all myself. I pay US$30,000 per year for an incredible investment service that has made me about $1 million in the last four years.
That's pretty close to 10x my money.
This service turned me onto a small ethanol producer that the market was missing completely.
I called management myself. I did some extra research on my own…and then I got lucky.
My subscribers and I bought Pacific Ethanol (PEIX-NASD) at $3.15 in November 2013 and sold it at $23 per share in July 2014.
We bought at the exact bottom and sold at the exact top over a 9 month period.
That doesn't happen very often either…but it did that time.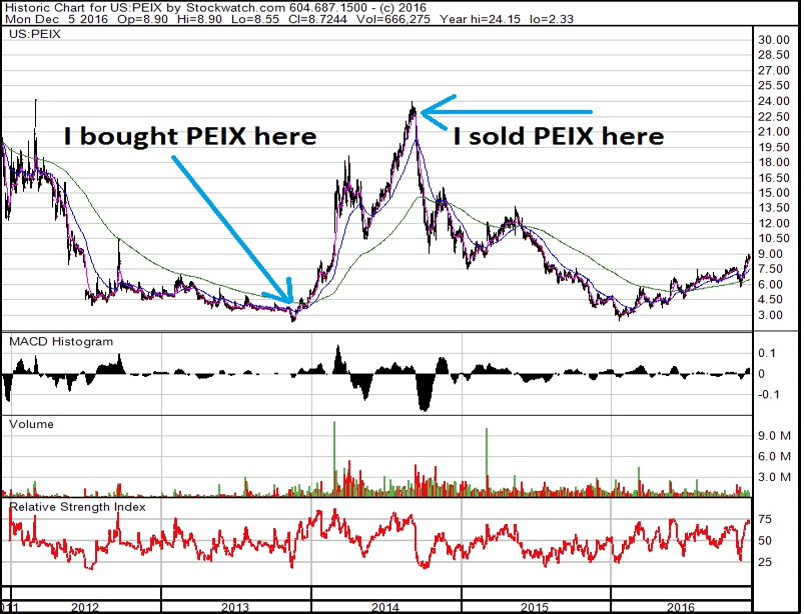 Pacific Ethanol was A Big Win for me.
I think the opportunity for my Microcap Trump Opportunity has that kind of potential.
.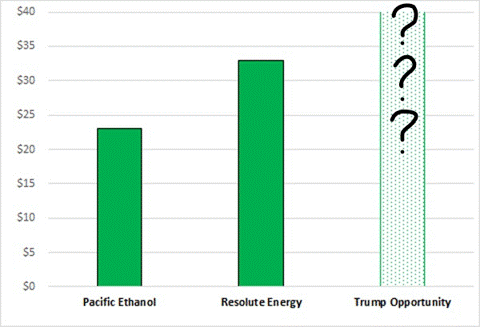 My Micro-cap Trump Opportunity is the perfect intersection of luck and hard work.
My subscribers and I are lucky to have found this when we did.
The company itself is incredibly lucky to have captured the plant and equipment assets that it needs for pennies on the dollar.
What we are looking at is a company that…
1 – Is in the frack sand business which every analyst confirms has incredible growth in front of it.
The number of wells is increasing. The amount of sand per well is increasing. It's exponential growth.
2 – Happens to have exactly the right type of sand that oil and gas producers now demand.
3 – Is situated right next door to what are by far the busiest horizontal oil plays. This is a permanent, unbeatable advantage.
4 – Was able to eliminate almost all of the up-front investment that every other company in the business would have had to pay in full.
5- Has Donald Trump ready to unleash policy that will create a big upswing in drilling.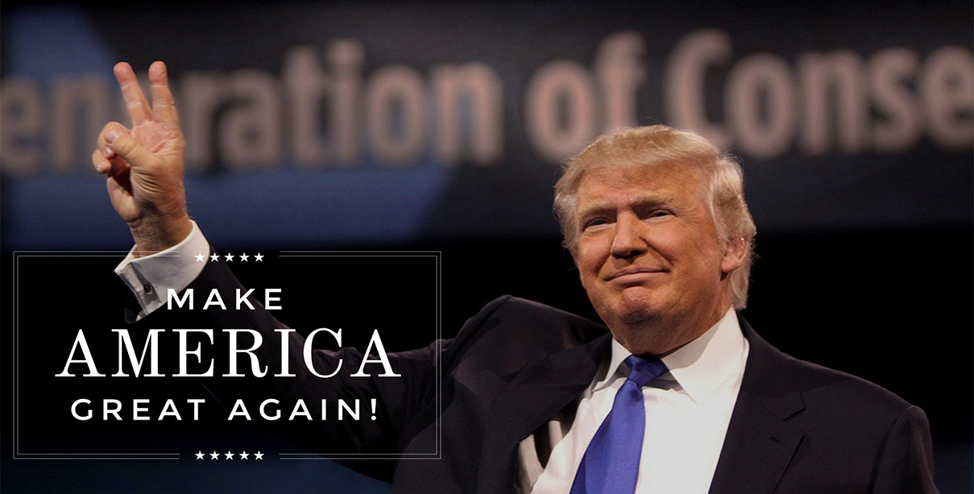 This is the time, this is the place and this is the company.
Everything has come together to make everyone associated with this company rich.
Management, shareholders and employees are all going to make buckets of money.
It is no surprise then that this very lucky Micro-Cap was able to pull off another win.
This company attracted an operations manager who is a legend in this business.
A man who has run businesses many times the size of this one.
You might be surprised at a business legend joining this Micro-Cap company.
But I suspect at this point you understand why he would be interested in this extremely unusual opportunity.
To join a company in the right business…
That has bought assets at exactly the right time…
And is located in exactly the right spot…
Much of the heavy lifting in building this company is already done.
For him, the table is already set for it to be A Big Success.
I'm not telling you his name here.
For that information you are going to have to access my free company report on my Micro-cap Trump Opportunity.
But you have probably already done that…
If you haven't you may have already missed out.
My Big Advantage is Now Yours.
In the Micro-Cap world I have a huge advantage.
While my competition consists mainly of guys who are buying and selling stocks based on "gut feels" I'm doing real fundamental research.
My research budget is on par with many institutions.
The two decades I have spent in and around the capital markets has built up a network of connections that is my most valuable tool.
When I found this Micro-cap Trump Opportunity Discovery I didn't just do some reading of the company's financials.
I've talked repeatedly to the CEO.
I sat down with the legendary operational manager this company has brought in.
I've had multiple conversations with him as well.
I have reached out to the company's biggest investors to learn as much as I can.
All of this due diligence has led me to one conclusion.
This company will make me and my subscribers a boatload of money.
This is that rare instance where everything has come together. The industry itself has a huge tailwind behind it.
The particular sand that this company has is exactly what producers want.
The company has the best location of any competitor and an unbeatable cost advantage.
The deal the company struck to acquire its property and equipment is a once in a lifetime score.
My subscribers and I are invested in this company.
This is not going to be a nice little investment return.
This one is going to be epic.
The fact that Trump won the election and is going to push the pedal down on American drilling made it all so much better.
And then came the OPEC production cut—opening the door for the US even more.
I truly can't believe my luck.
I loved this stock before Trump won the election.
Now that he has won I think this is the single best opportunity that I've ever owned.
My full company report on this Microcap Trump Opportunity is available for you now, risk-free.
I'm making this report available via immediate digital download to the first 50 investors who claim a Risk Free trial subscription to my OGIB service.
Providing more than 50 investors with access to this information could move the price of this micro-cap Trump Opportunity.
There's no obligation when you claim your copy—but you must act quickly before I'm forced to take this information down.
You'll receive immediate access to not only this profit packed report –but also:
1. My entire list of open positions
2. And all my past research
Take a look around and, if you like what you see — and I'm confident you will — the modest $99/quarter subscription price will prove to be an absolute bargain compared to the potential profits from your very first trade.
If you don't like what you see…that's fine. Simply cancel your subscription within the first 30 days and I'll issue a full refund. No questions asked.
And the report is yours to keep — free of charge — with my compliments.
I can't make this potential windfall profit opportunity any easier for you than that.
The only catch is…you must act quickly, because only the first 50 investors will be able to access this report before it's taken down.
The stock price is already moving and it isn't going to stop.
To access my full company report and get The Trump Opportunity MicroCap…click below
(Please see Terms and Services Provided for more subscription details. No refund on monthly subscriptions. 30-day trial period for quarterly – 3 month – subscriptions)