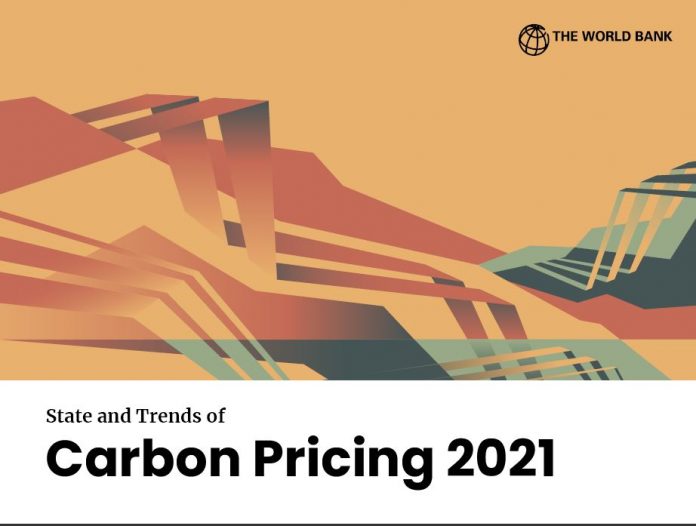 DevvStream (DESG-NEO) is set to become the first big technology solution to the carbon credit supply problem. 
They just listed TODAY–
They have unique expertise, a unique business model and unique technology that gives them:
Compelling value to all businesses and governments who MUST lower their emissions
A huge moat that all second-comers will find hard to beat
You see, they go out and create high quality carbon credits for customers—for FREE—and then sell them into the sky-rocketing demand this market is now seeing. 

They get paid through the rights to some of the credits they create—essentially a royalty—which can last up to 20 years —on these credits.

This is an incredible business model for EVERYBODY who wants to lower carbon emissions, but doesn't have the money or expertise to do it.  DevvStream isn't just free, it can put BIG MONEY into customers' pockets by creating MILLIONS of carbon credits. They get paid a percentage of the credits they generate and sell.

DevvStream has the most transparent, the most sought-after and the most lucrative business in the global carbon credit market.  One of the best things here? Carbon credit prices don't have to go up at all for this company to be a huge winner.  Arguably, lower prices will result in higher volumes sold. But if carbon prices go up 4-8x in the next seven years, that helps DevvStream as well.

It's the leverage here that gets me excited as an investor.  Once DevvStream uses their expertise to create, validate and monetize any technology that reduces carbon, they can use it EVERYWHERE. Nature-based solutions (forests/mangroves) simply cannot do this.

And I'm not talking about complicated technology.  Simple things like installing LED lighting, upgrading HVAC, waste-water management and other daily infrastructure items are like a gold mine for governments, right in front of their noses.  But they don't have the expertise to create or monetize carbon credits from these everyday things.

And once these technologies get validated ONCE—the entire world can use them. These technology based carbon credit can be used by ANYONE once they have been validated by one of The Big 4 carbon registries, like Verra.

There's a lot of low hanging fruit for carbon credit supply—because we have already invented so many things that measurably reduce the amount of energy used.  Not only does technology-based credits give you round-the-world leverage, all the energy savings are transparent (on the DevvStream blockchain) and verifiable.

Come on, with the Internet-of-Things (IoT) we measure and record everything now.  This is not rocket science! The only part that IS—is DevvStream's algorithm where they can input data from a business or city, and print out how many carbon credits they can get for any technology they have in their fast growing database.

So clients get an up-front view of not just energy savings—but how much those carbon credits are worth to them!  For a large city of over 500,000 people, the preliminary numbers are over $25 million—per year.

That has attracted a big pipeline of cities and even countries who are interested in DevvStream.

By the way—they have no sales team.  Their current client base and 129 more in the pipeline have ALL come from incoming calls.

A big advantage DevvStream has is people. 

DevvStream's Head of Carbon, David Oliver, is a global expert in carbon monetization.  He provides guidance and advice to many Canadian governments, and is helping the UN in Africa to develop a carbon program. 

If that isn't a great-big, first-step in the door…

He also wrote the carbon regulations in Europe.  That credibility has opened big doors.   COUNTRY-SIZED DOORS.

DevvStream isn't just a great royalty play on existing technology—they will attract new carbon-lowering tech as partners.  That's because they have the expertise to validate credits through the carbon registries AND monetize it—quickly, and with no cost to the developer.  So DevvStream is a call on the present, and the future, of carbon credits.

Nobody else is doing this. Nobody else is focused on creating millions of carbon credits from everyday technology, AND actively attracting new carbon-lowering technology.

This is such a simple story. Huge moat. First mover. Scalable.

There aren't nearly enough carbon credits being created to meet demand.  Governments and businesses are being forced to buy carbon credits, but the small amount that are currently being created—almost all nature-based—are low quality.

The world has a big need for higher quality (measure/verify) carbon credits.  DevvStream is solving the problem.  DevvStream not only creates them—but also sells them—funding their customers' move to get to carbon neutral.

DevvStream is essential for customers to generate carbon credits (GET PAID!!) for the emission reduction action that they take. 
 
 
OIL & GAS WELLS ARE THE NEXT
MULTI-BILLION DOLLAR OPPORTUNITY
 
 
DevvStream's other business model is potentially even more lucrative—they can be equity holders in carbon-lowering technologies that can generate large amounts of carbon credits.

DevvStream knows which tech can create the largest value—and partner/invest with them.

Their first venture is in oil & gas, where plugging an abandoned well can create many times more carbon credits than almost anything else—because methane is so harmful to the environment.  Independent analysis suggests this could be a $177 billion opportunity.

To get started quickly, DevvStream has partnered with privateco TS Nano, out of New Mexico, which uses a unique polymer to plug wells. They say it provides a much better seal than concrete, and lasts longer—keeping more methane out of the air.

There are more than 3 million abandoned wells in the United States and another 600,000 in Canada. (1)  An investigation by Reuters in 2020 showed those abandoned wells are emitting 281,000 tons of methane into the atmosphere per year.

Methane is a climate villian——32x more potent than carbon dioxide when it comes to trapping greenhouse gas in the atmosphere.

For DevvStream these methane emitting wells can be hugely profitable. Capturing methane creates 32x carbon credits than one generated by just reducing simple carbon.

That is why DevvStream with TS Nano are going to be helping oil producers plug these abandoned wells.  The oil producers aren't going to have to do anything.  They just agree to let DevvStream and TS Nano plus the wells, reduce the methane emissions and then start enjoying a new cash flow stream in the form of carbon credits being monetized.

It costs roughly $50k for the well to be plugged.  TS Nano and DevvStream recover that cost within months from carbon credit royalties and then have a big carbon credit royalty from the reduced emissions in perpetuity.

The oil producers start generating carbon credits without doing anything.  Win for DevvStream.  Win for the oil producer.  Win for the climate.

The back of the envelope numbers on the carbon credit revenue potential from plugging these wells is unbelievable.  The Reuters estimate is that 281,000 tons of methane is being emitted per year. 

If 100,000 tons of those emissions are plugged at a conservative estimate of $20 per ton for carbon pricing that equates to carbon credit value of $750M over 15 years. This is a near-term, multi-billion opportunity for DevvStream, and they are actively engaged with oil producers.

 
HIGH MARGIN CARBON ROYALTY PLAY;
EVERYBODY IS THEIR CUSTOMER
 
 
DevvStream is the first carbon credit CREATOR you have probably ever heard of. I think they are unique. 

They have an elegantly simple solution to the biggest carbon credit problem—SUPPLY.

With their proprietary technology & expertise, they create, validate and monetize the everyday savings that businesses & governments are already doing.  And they incentivize new "green" technologies.

And once any of these technologies are validated (LED lighting, new energy efficient waste-water/HVAC—anything) they can be used worldwide.  The scale is global, and it can be a large and near term NEW revenue source for customers—and for DevvStream shareholders.

I love that they get paid on performance.  I love that they're unique, already have signed customers and a big pipeline of business in their first two verticals—oil & gas and municipalities. And they incentivize new low carbon tech with the prospect of huge carbon credit income.

This is win-win-win—customers, DevvStream and the environment.  This is not future-tech; it's happening NOW.

I have never seen such a high-margin, market-ready, unique business model bursting at the seams with no salespeople.

DevvStream is the Right Now Solution to an immediate global problem—supplying enough high-quality carbon credits for a market desperate and hungry for them. They're enabling what I see as the single largest new global industry—like Microsoft did in the 1980s, and Google did in the 1990s.

This will unfold quickly—and today is Day One. You heard it here first.




DevvStream has reviewed and sponsored this article. The information in this newsletter does not constitute an offer to sell or a solicitation of an offer to buy any securities of a corporation or entity, including U.S. Traded Securities or U.S. Quoted Securities, in the United States or to U.S. Persons. Securities may not be offered or sold in the United States except in compliance with the registration requirements of the Securities Act and applicable U.S. state securities laws or pursuant to an exemption therefrom. Any public offering of securities in the United States may only be made by means of a prospectus containing detailed information about the corporation or entity and its management as well as financial statements. No securities regulatory authority in the United States has either approved or disapproved of the contents of any newsletter.
Keith Schaefer is not registered with the United States Securities and Exchange Commission (the "SEC"): as a "broker-dealer" under the Exchange Act, as an "investment adviser" under the Investment Advisers Act of 1940, or in any other capacity. He is also not registered with any state securities commission or authority as a broker-dealer or investment advisor or in any other capacity.