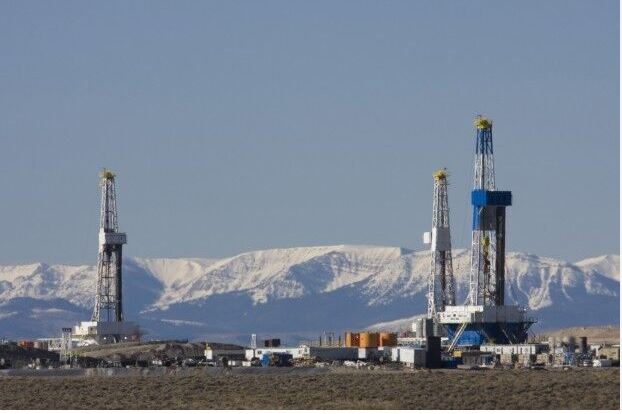 The #1 energy story in 2023 will NOT be supply (under-investment) or demand (China).

No, the #1 energy story in 2023 will be Energy SECURITY–especially in Europe.

Energy Security means independence from Russia's trillions of cubic feet of cheap natgas that they export, and the millions of barrels a day of oil that they export.

Companies/stocks that increase energy security will have The Never-Ending Bid in 2023.  This will be felt strongest in Europe, right beside Russia. Investors, politicians, business leaders KNOW they cannot be vulnerable to Russia for energy ever again.

Domestic oil and gas production has had a decade long headwind in Europe as they leaned on Russia for cheap energy, and built out their renewable infrastructure.

On February 24 2022 that headwind turned 180 degrees into a tailwind. 

Europe actually has very favorable geology–both onshore and offshore–for developing domestic oil and gas. 

This is the perfect time–when valuations are low and the need is high–for a Dream Team of energy executives to make Big Discoveries–right in Europe.  And natgas prices are high–even with warm winter weather, nearly full inventories, natgas in Europe is 5x the price of North America.  That's what energy security is worth.

That means domestic natgas production in Europe will be THE most lucrative in the world in 2023.

Tomorrow morning, right before market open, I'll give you all the details on this Dream Team, the location, geology and timing of their first two big plays–and the name and trading symbol of their company. 

The Chairman's big energy play of 2021 went from 30 cents – $12/share.  This is his next deal.

The CEO has had one European energy producer go from just millions in market cap to over $2 billion, and another European energy producer get to $900 million market cap.  The key Strategic Advisor helped build InterOil and get it bought out by Exxon Mobil for US$2.5 billion–blue bloods.

They are combining their strengths–and their Rolodex's–to build a European natural gas juggernaut from the ground up.  They seeded their venture with $8.5 million of mostly their own money–they are committed.

The European Parliament and even Greenpeace have acknowledged the need for more natural gas production in Europe this decade.  Germany is now restarting 20 COAL plants–yet natural gas is much cleaner, with just over half the greenhouse gas emissions of coal.

Europe has the greatest need for energy security–they get 38% of their gas from Russia–totalling over 5 TRILLION cubic feet of gas per year. It's not just Europe though–the whole world is focusing on energy security:


There are no guarantees in life, but this is one of the best set-ups I see in energy for 2023: the best team, going after the greatest need, in a time of the cheapest valuations, when natgas prices are still VERY lucrative in Europe.   And I'm bringing it to you in the first week of January. 

2023 will be all about SECURITY.  That's the incoming tide for investors. You don't need watch the waves—the day-to-day pricing of energy.  The energy game has changed forever with Russia's invasion of Ukraine.  There will ALWAYS be a big bid for home grown energy in Europe now.

This team is (surprisingly) the first to really go after this opportunity.  And you will read all about it tomorrow morning.
 
DO NOT MISS MY EMAIL TOMORROW!!!!!
 
It is trading around 30 cents and drills are getting ready to turn–this is as grassroots/bottom level as it gets.  This is a massive profit opportunity in the global energy crisis.

Tomorrow, I'll tell you its symbol, about its assets, people and more.

BE READY!