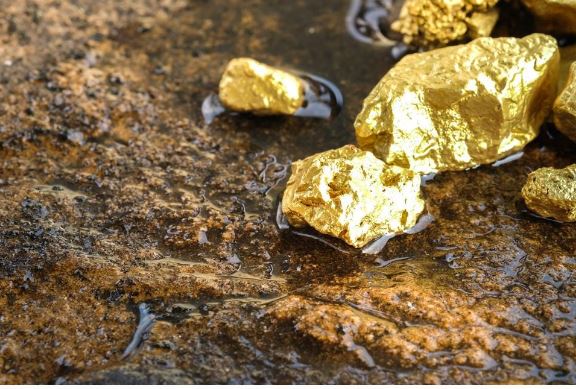 Every once in awhile, it ALL comes together for a stock.

The right timing, the right people, the right market, the right assets, the right strategy—it all happens at once.

That's happening right now for an incredibly talented management team headed by Simon Marcotte, Victor Cantore and Adree DeLazzer.

Each of these three people have had massive wins recently in the Canadian public markets. 

Victor's last deal was Amex Exploration (AMX:TSXV) which was a MASSIVE SUCCESS.  Anyone lucky enough to have put $10,000 into Amex at the grassroots level saw their $10,000 initial investment turn into more than $700,000….in just 30 months. KA-KA-KA———CHING!!!!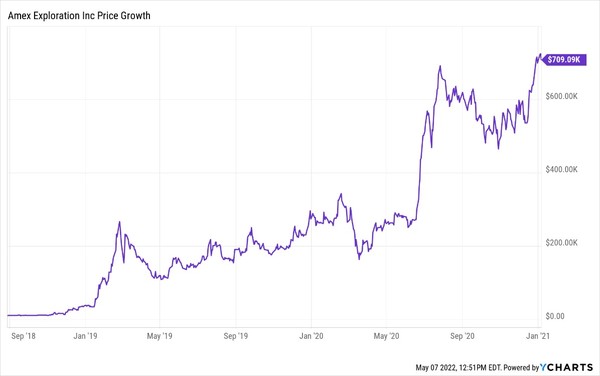 These are the kinds of gains that junior mining investors like us dream about—being there right from the start for The Big Discovery.  The point of discovery is where most of the value is created for shareholders. 

This is where a company goes from having nothing more than an idea—to having a resource worth big dollars.

Simon Marcotte was the behind-the-scenes architect behind Arena Minerals AN-TSXv, a lithium brine play down in Argentina.  In the last two years that stock has gone from 2 pennies to 65 cents, several times trading tens of millions of shares a day. 

Simon and Victor both know how to build mining companies; how having the right geology isn't enough. 

You have to know how to make the Market stand up and take notice.

Simon and Victor are back with a new venture, and they are focused on Victor's back yard–Quebec, one of the best mining jurisdictions in the world.  Again, Victor is focused on gold. 

To give investors the best shot at a massive win like AMEX, Marcotte and Cantore have brought in the geologist—Adree DeLazzer—who  discovered the 58 North Deposit and part of the team to plan and execute the massive West Detour campaign at Detour Lake Gold near the Quebec-Ontario border (recently bought out by Kirkland Lake Mining, which was then acquired by Agnico Eagle).

The West Detour program added another 10 million ounces to Detour's resources …WOW. 

That is a world class effort.
Investors now have a proven team, working together in an area where they have had success before.

Now get ready, because things are about to speed up here.

First off, they already have the property that they believe has great potential for a multi-million ounce gold deposit in Quebec.  It's in a rapidly developing gold camp (the first buyout was just last month…!!!).

In fact, this team's BIG property is surrounded by gold deposits——north, south, east, and west—literally surrounded—with some of these deposits being very high grade. 

The most similar deposit geologically has over 3 million ounces, and is only 9 km away – where the geologic structure flows up and onto this new property.

I spoke with DeLazzer directly—she says this new project geology here is remarkably similar to that 3 million ounce discovery—that borders directly to the southwest.  Like that deposit, they have mineralization across multiple rock types along a large, long strike width that is  kilometric size in scale.

Specifically, they have already discovered a 3 km long line of mineralization that the team thinks can potentially be extended another 2 to 4 kilometers on either side.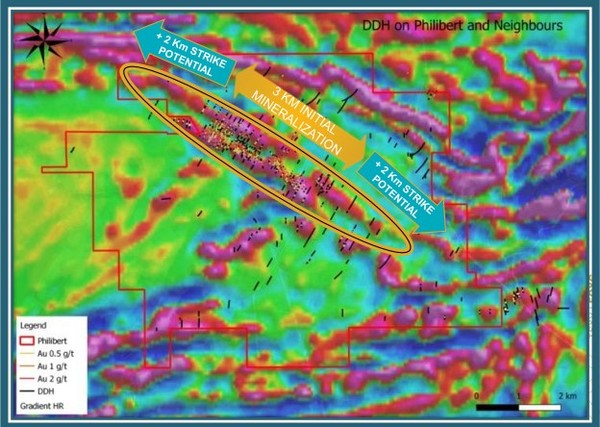 This year's drilling aims to connect all that mineralization AND add resource at depth to it.

There is big blue-sky here along with the big resource upside that may be coming from connecting known mineralization and going deeper.
 
The FOUR Things You Need To Know
 
I'm not giving away everything today.

For the full details you need to be watching your inbox tomorrow.

But for now, know these 4 things:

1—This Dream Team's next stock—the one I'll tell you all about tomorrow—is trading for just 5 cents, same price AMEX was 3 years ago.  This truly is the ground floor with a team man who have all created HUGE shareholder value in the last few years.

2—This company's management team and board—took down the entire last financing themselves. 

Talk about Skin-In-The-Game!!! There is only one reason that EVERYONE involved in running a company does that.

3—Prior to that, Marcotte and Cantore had two very strategic individuals each buy 9.9% of this new company.  These men insisted that no other investor be brought in—to keep dilution down.

4—They already have four known deposits at this new project—this year's drilling campaign is expected to connect them all into The One Big Pit that the Street loves.

The Street loves simple, large deposits.

The first drill campaign of 2022 is now done, and results will be steadily released through the rest of this year.  If everything goes as it has been–the Market will end up seeing a big maiden resource calculation this year, and also see how the project can expand along strike to be much bigger next year.

This reminds me so much of the financing that AMEX did at 7 cents a few years ago—where insiders supplied all of the cash right before it went on a run to become nearly a $4 stock. 

With results coming steadily now, this is the year where this team's 5 cent stock—priced so cheap that it is irresistibly compelling—has a chance to make the big stock move that AMEX did in 2019.

This is exploration folks, so no guarantees—but it's all coming together.  The right people with the right asset at the right valuation and the right timing with all these results coming out ASAP…
 
DO NOT MISS MY E-MAIL TOMORROW!!!
 
Tomorrow I'll explain to you how this team got so well positioned, what the stock is and how The One Big Pit could happen this year.

Just a little side note on Chairman Victor Cantore—AMEX was not his first success in Quebec.. 

He was also the vendor of Nemaska Lithium's Wabouchi property which took Nemaksa Lithium from a $2 million market cap to $1 billion.  Cantore is still the royalty holder of the Wabouchi deposit.

Success has made a habit of following this man around.

Everyone is stoked.   Drills just finished turning, and results will start flowing out very soon—and continue all year long. If they hit what they expect, management believes they can have a maiden resource by the end of this year.

Folks, despite
all the good regional geology (surrounded by 4 gold deposits, one of which was bought out last month), and
multi-gram drill holes on their own property already…
This is still exploration.

But the stock is trading for pennies——just like last time.

They have hit gold on many targets, and this upcoming program will hit the best target they have ever seen on the property—it shows up as a bright pink banana on geophysics and all their history on this asset says there is an excellent opportunity for another big discovery right here.

Tomorrow, you get all the specific details on this company. 

This is an exciting, near-term catalyst rich opportunity grassroots opportunity with a major, proven winning team who have put big dollars of their own money on the line after seeing the winter drilling results.

Tomorrow when I fill in all the details on this project and provide the name and ticker of the stock——you will see what they are so excited about!