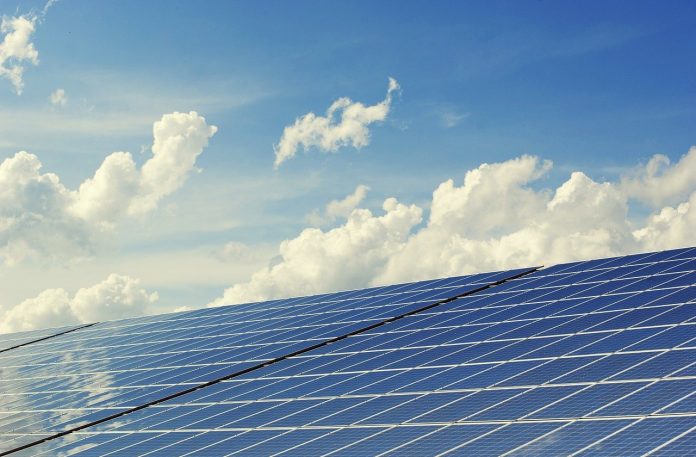 Renewable stocks are flying this week on the heels of a big new bill about to pass through Congress.

This deal–worth almost half a trillion in spending–is a long-time coming.  Democrats have been infighting about a spending bill since last year. 

Senator Joe Manchin has been the key hold out as he didn't want to spend so much money, and wanted more support for fossil fuels.  Almost all the money is going to climate change and EV spending.

Many had given up on flipping Manchin. The move we are seeing in solar and EV stocks reflects that surprise.

Yet even though the stocks are soaring, in terms of dollars this isn't a huge bill. Total spending from the bill is $433 billion.  Of that, $369 billion is tagged for climate and energy.

There is also a permitting reform bill that is aimed at speeding up permit approvals for clean energy projects.

The centerpiece of the bill is a $7,500 federal tax credit for electric vehicles, including a $4,000 tax credit if you purchase a used electric vehicle.

The deal lifts the cap on existing credits, so that now EV manufacturers can sell as many vehicles as they can and still qualify for the credit.

The bill does put a cap on price – it excludes electric cars above $55k and SUVs above $80k.

This is a particularly good bill for battery manufacturers with a US footprint.  It calls for 100% of battery components to be manufactured in the US by 2028.

EV's already hit 5.6% of new car sales in the US in the second quarter. This bill is bound to accelerate that adoption.  (This should also be good for lithium stocks, longer term.)

However, it seems like some of the moves we are seeing are a bit overdone. 

Plug Power (PLUG – NASDAQ) was up 23% today! Canadian based Ballard Power (BLDP – TSX) is up 15%. Sunrun (RUN -NASDAQ), a US based solar installer, was up 26%!

What is odd to me is that the deal doesn't seem to have a lot to do with what these companies sell.

Plug Power does sell EV's, but they are hydrogen forklifts and tractors, not cars.  Sunrun is solar, which doesn't seem to have much of a place in the bill, other than the knock-on of more EVs means more electricity demand.

What seems more likely is that the move is because these are heavily shorted stocks. Sunrun has been the target of a recent short report.  The bill, on top of dovish comments from Jerome Powell, is a good excuse for a squeeze.

Not surprising that Plug Power has a 13% short interest.  Sunrun is 14%.

The oil and gas industry got one small bone in the bill, but I'm not giving it much weight.

Manchin insisted on including more oil and gas lease sales on public lands, including the Gulf of Mexico and Alaska.  Yet to me, given the trajectory of EV adoption, I still find it hard to believe we will see big spending on long-lived projects like GoM and Alaska. 

IN OTHER NEWS–see oil up $5/b today on several factors–OPEC may not grant as big a production increase as originally thought next week, and the Market is quickly changing its opinion on Libya adding 1 million b/d production.  Halliburton is evidently stopping work there until they get paid.

The Market is shrugging off recession fears (it goes back and forth on a weekly if not daily basis) which is helping a lot.  The Market is also interpreting the Fed's Jay Powell's language as hinting that they are nearing peak inflation and future rate hikes MAY be less than expected.

I don't know what else he would be expected to say after getting criticized two months ago for being too bearish, saying the Fed would do whatever it took to keep inflation low.  I expect him to continue to talk dovish but act hawkish. But his language did intimate that high oil prices were NOT in his crosshairs–which it has been for a few months now.

And the USD is slowly coming down off a $1.31 peak to the Canadian dollar; that helps.