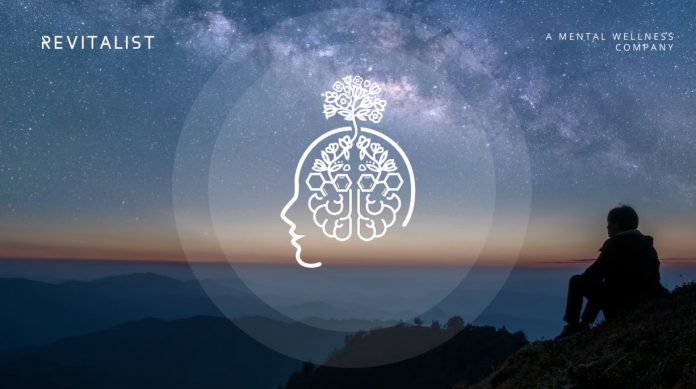 There is a health care revolution happening in the United States, and two of the major trends are playing right to the business model of Revitalist Lifestyle and Wellness (CALM-CSE/RVLWF-OTC).
Nurses are simply burning out.
Health care costs keep rising.
You see, Revitalist is on the leading edge of mental health treatment in the USA. Their strategy of bringing in the most qualified medical staff into a small, cost-effective location is driving huge growth right now.
They've gone from 1-5 health care clinics already, will have five more operating by year-end. Ten clinics to start 2022 will start to create a critical mass of revenue for investors. They already have LOI's for eight more on top of that. They think they can add at least six new clinics per quarter for the next couple years.
These clinics have remarkably low set-up costs—under $100,000 to get the physical space ready to go. This greatly reduces the cost of medical care for patients and insurers.
Then it's a question of getting the staff. And that's where I think CEO Kathryn Walker's strategy sets them apart from everyone else.
CRNAs Are Lining Up To Work At Revitalist Clinics
One of the fastest growing treatments for mental health in the USA right now is ketamine. Now, this drug has been approved for 50 years and widely used for 40 years—for anesthesia in operating rooms across the country.
Literally tens of millions of patients over the decades have had it used on them. The medical staff who give it to patients are called CRNAs– Clinical Registered Nurse Anesthetists.
They are THE MOST EXPERIENCED people on earth with this drug. Walker herself is a CRNA, and she is attracting her peer group to run their clinics with a very simple pitch: make the same kind of money in a much more relaxed atmosphere where you can deliver real healing in a low-cost setting.
Like I said—CRNAs are responsible for administering anesthesia to patients in hospitals. They work independently and are often the sole anesthetist at a fast-paced medical practice or healthcare facility.
These same CRNAs—with years of experience—are the people giving the ketamine infusion treatments to Revitalist patients. 
As nurse practitioners, CRNAs are permitted by the U.S. DEA to prescribe and administer ketamine (a Schedule III drug) in 40 states, and 30 of those states allow the CRNA to procure ketamine for the clinic as well.
Each new Revitalist clinic is going to be headed by a CRNA who will serve as the lead clinical staff in new facilities. Revitalist will focus its growth primarily in states where CRNAs are allowed to prescribe and administer anesthetic drugs such as ketamine without direct formal M.D. oversight.
When I spoke with her, Walker told me that she has CRNA's lining up outside the door for a chance to work for Revitalist……..and I am confident that she is right.
These CRNA's are the highest paid nursing group because it is a high-stress occupation. Couple that with the fact that as a group the have the additional constant stress of working understaffed trauma centers or obstetrics units, with absurdly long working hours——often including two-24-hour shifts.
Compare that to working for Revitalist—in a calm, peaceful, structured psychedelic clinic for the same compensation and there is no choice. I don't understand how every CRNA wouldn't want to sign up. 
This is kind of like asking if I would like to have a nap in a hammock in the shade or have a nap on a pile of rocks directly in the sun on a 30-degree day underneath a wasp's nest———working for Revitalist is a dream job for a CRNA.
The COVID pandemic has broken these folks (like medical professionals of all kinds) and so many of them want out. 
I just read a survey of nurses showed that before COVID rates of severe emotional exhaustion were up to 40%. Now with the pandemic nurses are reporting severe emotional exhaustion measures in at closer to 70%. (1)
Who would continue working under SEVERE emotional exhaustion if they didn't have to? Especially if they had a job option that also involved helping people…
No wonder Walker already has a database of hundreds of experienced CRNAs interested in becoming the clinic manager for new locations, which has given Revitalist confidence that it can hit the company's aggressive targets——which include reaching more than 150 clinics in North America by 2025.
The Revitalist Clinic Growth Plan
With clinic growth driving revenue, the one analyst following the story forecasting revenue to grow by 800% year on year in 2022 to $24 million, and then triple again in 2023 to $76 million. 
There aren't a lot of revenue generating competitors in this emerging sector—— but the companies that are like Field Trip Health (FTRP-TSX, FTRP-NASDAQ), Numinus Wellness (NUMI-CVE, LKYSF-OTC), trade at an average of 10.6 times 2022 sales estimates.
Against that……Revitalist trades for just 1.5 times 2022 sales estimates despite being the fastest grower of the bunch. There can be no doubt that this discounted valuation for Revitalist stems from a complete lack of investor awareness, with few people following this company that came public quietly by way of a reverse takeover. Plus——being an American operator with a Canadian listing makes institutions south of the border slow to pick up on the story.
If Revitalist can hit on these growth numbers, the market will find them.
DISCLOSURE: REVITALIST LIFESTYLE & WELLNESS has been a paying client of the OGIB Corporate Bulletin in the last 12 months.