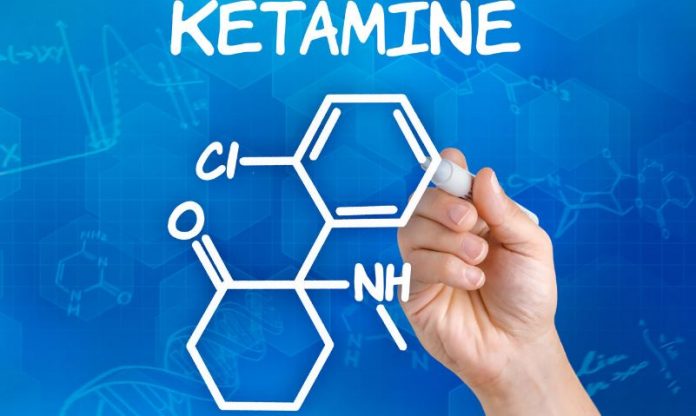 I'm seeing two very positive developments in mental health in North America:
We are talking openly about it now; there is no stigma attached to it. It is recognized and accepted as a condition that deserves support and empathy
New treatments like ketamine and psychedelics are being researched, used and a body of statistical work is offering hope for many conditions like depression, anxiety, addiction and PTSD
I am most excited about ketamine—a well known drug that has been in widespread use since 1970—used almost exclusively as an anesthetic until very recently. Ketamine is officially not a psychedelic, but acts like one.

In the last 6-7 years, the number of specialized ketamine clinics in the U.S. has jumped more than 500%.  I see it being one of the biggest trends in the next 5-10 years.

When I research ketamine, two things stand out to me:
Traditional treatment options—what's called SSRI anti-depressants—are still barely more effective than a placebo. (1)   Maybe they work, maybe they don't.  At best antidepressants help reduce the severity of mental health issues for some people.  Only a minority of patients (25-37%) experience full remission of symptoms and that number drops after the first year
Up to 85% of patients with severe depression who try ketamine report that it is effective. (2) 
So far, ketamine appears to be a HUGE improvement for people suffering with mental health.

Emergency responders sometimes give it to an agitated patient who, for example, they have rescued from a suicide attempt——which is how doctors began to realize that the drug had powerful effects against depression and suicidal thoughts.

Stories piled up of people threatening to commit suicide being given ketamine—and then reporting that they had not felt suicidal for 9 months afterwards.  Medical professionals started to notice, and studies were launched to investigate this further.

The results of those studies are now overwhelmingly convincing.

 
The Mounting Evidence Is Overwhelming —
And The Target Market Is Massive
 

The number of people who are going to be impacted by ketamine is even more astounding.

I'm a data focused guy and all the data is screaming at me that ketamine is a game changer….

Depression — 264 million people globally are reported to suffer from depression. (3) That is more than all of Canada, Mexico and the U.K. combined, and I expect that number is low. 

Ketamine has been shown to be 85% effective in putting depression into remission individuals completing provider treatment options.

Suicidal Ideation – In 2019 there were an estimated 1.4 million suicide attempts in the United States alone. (4) Ketamine has been shown to be 95% effective in relieving suicidal ideations.

Substance Abuse and Addictions – There are roughly 1 BBBillion smokers globally. (8) Alcoholism impacts tens of millions. (9).  So many other people are addicted to cocaine, sex, gambling, shopping…….and again controlled studies have shown that ketamine can help them all.

There are huge numbers of people afflicted with these conditions.  Studies show ketamine is a better treatment option than any treatment options they have today.

Opioid Addiction – Every day 130 people in the United States are dying because of an opioid overdose. (5)  More than 10 million people in the country misuse opioids every day. (6) 

We have an opioid crisis and non-addictive ketamine can be the solution——first because low-dose ketamine has now been shown to be an alternative to opioids as pain management in the first place. 

Second, because studies are showing that ketamine can be used as a way for opioid addicted patients to get off the drug.  Ketamine can be a better up-front pain management device and help those already addicted to opioids get off the drug.

I'm telling you the data is convincing and the number of people who can be helped by ketamine isn't in the tens of millions—it is in the hundreds of millions. 

PTSD, OCD, addictions of all forms, CTE (sports brain injury), anxiety—all of the people suffering from these issues have a new hope for a better quality of life.

Look at this chart of the various conditions that ketamine—in the first column below—can impact:
There is now just a trickle of people getting help from ketamine.  But with the overwhelmingly convincing results that are being produced that trickle is going to quickly turn into a torrent.

 
You Don't Need To Search —
Here Is How To Play Ketamine's Growth Explosion
 
 
I look at dozens of junior growth companies every month.  I talk to the management teams, do my channel checks, look at the market that they are serving.

The ketamine growth story is so solid.  There are hundreds of millions of people for whom ketamine could be a life changer and currently the number of them getting ketamine treatments is a rounding error on a rounding error.

The ketamine stock that I'm so excited about is going to be one of the main players in changing the number of suffering patients who start benefitting from ketamine.

This company was an early mover in this area and has been successfully treating patients locally since 2018——with more than 7,000 ketamine infusions.  They know what they are doing.  Their process is proven, effective and perfected.

Now, what the company has done locally is about go national.  I've seen the business plan and the growth that this team has in store looks to be parabolic. 

They have 4 ketamine infusion clinics open and treating patients now, but they hope to double that to 8 by year end.  While that's impressive, it's just the start.  Without giving away too much detail (the specifics come TOMORROW) here is how the projected ramp-up looks:
From a business point of view, they have the clinic layout and business model down to a science.  Look, the numbers–revenue and EBITDA—will clearly be there.  Ketamine has been used since 1970 and is readily available. 

The only negative in the business model is that their treatments are so effective, many clients don't need to return for many months.

But they do have one of the top medical marketing firms in their space is a shareholder.

Revenue per clinic could be as much as $3 million; bottom-line EBITDA on that would be roughly $1 million——I'll let you take the number of clinics and multiply by that EBITDA number to see where this stock could go very quickly.

From 4 to 156 in four years.

Again, these are projections and the plan.  Not guarantees, but the roadmap here is clear.  By the way, the latest financials show positive cash flow.

So that's the numbers.

But to me what's important is the management team and the care of treatment.

The female CEO is what's called a CRNA—Certified Registered Nurse of Anesthetist.  These are the people who have dispensing ketamine since 1970 in medical operations. NOBODY knows ketamine better than these people.

The CRNAs get to run these clinics—and there is a line up of them wanting to work or partner in these ketamine clinics. Not only do you have a qualified medical person as the manager of each clinic, every single patient gets a therapist with them during their ketamine infusion.

And after 50 year of treating, they can manage milligrams of dosage in real time to give the patient a very exact treatment.
 
 
Do Not Miss My E-Mail Tomorrow!!!
 
 
This is a good news mental health story.  These ketamine treatments WORK.  The management team here are experienced CRNAs.

The business model is profitable but provides an even more valuable service.

And across the United States the entire nursing profession is DONE with working in hospitals.  These people have been on the front lines of the pandemic, and they are exhausted, exasperated, burnt-out and just flat out angry.

They want out.

So it's no surprise that this ketamine clinic company was inundated with over 1,100 resumes from CRNAs for one position. It was an overwhelming response. Qualified staff are literally lining up to work for this company.

The quality of care here—and the growth curve—is exceptional.

Tomorrow I give you:
All of the specific details about this company,
the team,
the exciting growth plan and
the name and ticker of the stock
Hundreds of millions of people are about to finally get access to a better solution for the challenges they face. 

This company is going to be leading the charge to bring it to them.

BE READY!

Sources: