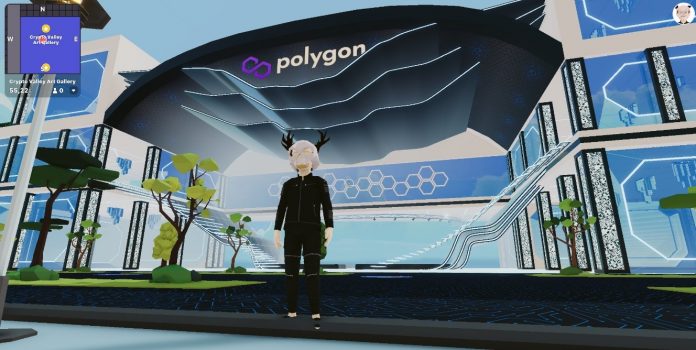 The media is reporting (1) that Facebook (FB-NYSE) is planning to change its name to better reflect CEO Mark Zuckerberg's goal of making the METAVERSE the company's primary focus going forward.
If you are going to change the name of a $$TTTrillion dollar company, it must mean the METAVERSE is something big…like, as big as the Internet in the early 90s or perhaps Bitcoin a decade ago?
If this happens—and media reports are suggesting it could come as early as October 28 (THIS WEEK!) it would be the biggest rebranding in history. Zuckerberg already has 10,000 employees working on it.
So of course you are probably wondering—what is the Metaverse? Think of it as the Internet 3.0 where it's 3D, it's Virtual Reality (VR) where you can buy and sell real world things—like real estate—in a virtual universe. You can walk your dog with your friends and visit in hip & funky downtown neighbourhoods—but in a virtual universe.
You might think that sounds far out, but it's here now. Zuckerberg and Facebook see it—so you probably should be aware of it. It could be one of the Biggest Memes of 2022.
I recently spoke with Andrew Kiguel—the CEO of Tokens.com Corp (COIN-NEO / SMURF-PINK) which just announced that it had acquired 50% of Metaverse Group, one of the world's first metaverse real estate companies. 
I introduced you to Kiguel and Tokens.com early foray into Ethereum staking with at the beginning of September——from where the stock has already doubled for us——CHA-CHA-CHA!
I was a big fan of Kiguel after watching him co-found and build cryptocurrency miner Hut 8, which is now a $2 billion company——with a stock price has gone from under 50 cents to over $12 in the last 18 months….
The fact that he made this METAVERSE acquisition BEFORE Facebook went public with its stunning name change again looks like absolutely perfect timing to me. 
The Metaverse – A Whole New World
All my life's experience tells me that money is not people's #1 motivator.
Belonging=Community. We all want to belong to a group; have that feeling of belonging—whether it's family, work, friend groups—being a part of something, even a key part of something—is what people long for.
This is why Zuckerberg and others see the Metaverse as one of the Biggest Memes Of The Next Decade. 
The Metaverse is an online world that is stunningly similar to our real world. Our need for belonging is the same, and actually, the economics in the Metaverse is also very similar.
By that I mean, people are willing to pay a lot of money to belong to an online community. I already see HUGE online presences being created. Some are like actual cities, with real estate for sale (yes people pay real dollars for online real estate—and when you think about it, it's not much different than buying a domain name).
The Metaverse is at the very beginning——the rush to buy virtual land in the metaverse today seems very similar to the scramble for domain names in the early days of the internet. If the metaverse does blow up as Zuckerberg expects, this is when fortunes are made. Like the early days of bitcoin. Like the early days of the internet.  
As more and more people start congregating in the metaverse environment these key plots of lands are going to be highly sought-after because of the amount of visitor traffic.
To appreciate the value involved with the Metaverse consider that:
–        Rapper Travis Scott held a concert in the online video game Fortnite in April 2020 that got 45 million views
–        A similar concert by Ariana Grande brought in 78 million gamers
These are Superbowl like audience numbers———and the Superbowl allows networks to charge $5 million for a 30 second commercial. The Superbowl happens once a year. The Metaverse operates 24 hours a day, 365 days a year.
Celebrities are creating their online presence in the Metaverse, and are attracting large numbers of followers who want to be "close" to them. This spurs on actual commercial stores to also be online in these metaverses, where it's another avenue of e-commerce.
Imagine how many people are going to be coming to Snoop Dogg's virtual mansion where they can personally interact with him on a daily basis. Imagine what someone might be willing to pay to own the metaverse house right next door to Snoop Dog or Paris Hilton or Selena Gomez or any of the countless other celebrities who are getting involved.
The more traffic that comes to the metaverse, the more valuable the real estate is. Zuckerberg obviously thinks that a lot more traffic is going to be coming over the next 10 years.
Tokens.com Now Owns A Big Metaverse Real Estate Portfolio
Virtual real estate isn't that different from physical real estate – except for the fact that you can't "physically" live in a house on the metaverse. In virtual worlds such as Decentraland, people engage in the same activities as they would in real life.
For example, they decorate their homes with artwork, walk around with friends, visit art galleries and museums, and attend events. People have avatars that closely resemble their real-life selves, sometimes a bit more enhanced.
Currently, the most popular properties in metaverses are in downtown districts.
The more content a metaverse has, the busier it is and the more it's worth. The same concept of how real estate in major metropolitan areas like New York City and Los Angeles is much pricier than surrounding suburbs can also be applied to digital real estate. And so, developers of these virtual spaces are paying close attention to the architecture and personality of each virtual city.
Decentraland Metaverse
Source:
https://www.reddit.com/r/maticnetwork/comments/mxwgan/for_all_those_here_that_have_never_explored_the/
Metaverse real estate also shares another major thing in common with real world real estate: scarcity. Each metaverse has a limited number of "parcels," which are basically like acres of land but in the NFT sphere.
That's why the popular metaverses come with a hefty price tag — they're a hot commodity, and there aren't enough for everyone who wants them.
The Metaverse platform Decentraland has already seen more than $50 million in virtual real estate sales——an outlying parcel in an area not heavily travelled might go for roughly $5,000 today but prices in the popular zones are already getting pretty crazy.
The highest-selling virtual plot of land recorded on the platform so far rang in at $900,000 (!!) back in June.
Kiguel's acquisition——Metaverse Group—is one of the world's first metaverse based real estate companies and it owns an extensive portfolio of metaverse real estate in the most popular metaverses Decentraland, Somnium Space, The Sandbox, Cryptovoxels and Upland.
Metaverse Group also operates additional services including virtual property development, property management, and assisting companies with marketing and advertising in the Metaverse.
Kiguel's goal is to lock down as many virtual real estate land parcels as possible to rent them out to clients. He wants INCOME for his shareholders.
I can imagine buying plots of outlying virtual land today for $5,000 and then sitting on it waiting for the number of people using the Metaverse to grow exponentially and demand for properties to follow suit.
Again, very much like locking down the most important domain names at the beginning of the internet. We use "land grab" too often in the investing business but this really is what is happening here.
There is already demand from investors who want to "get long" Metaverse real estate. Another company has already launched a Metaverse real estate investment trust (REIT).
I'll admit that my head hurts a little big thinking about anything virtual. Although my head also hurt in 2013 when I saw that Zuckerberg's old pals the Winklevoss twins bet millions on Bitcoin at $120 per coin in 2013.
If I'd taken a $10,000 flyer on Bitcoin at that price alongside them, I'd now be sitting on more than $1.1 million……ouch. The Winklevoss net worth is now approaching $5 billion.
With Zuckerberg pivoting his $1 trillion enterprise towards the metaverse in the coming years I can't help but think that Kiguel locking down as much metaverse real estate as possible now is a move with very little downside and lottery ticket upside.
I don't fully understand it. But I'm not sure I have to.
DISCLOSURE–Tokens.com Corp has been a paying client of the OGIB Corporate Bulletin in the last 12 months.
Sources:
1)   https://www.theverge.com/2021/10/19/22735612/facebook-change-company-name-metaverse
2)   The 'metaverse' bet: crypto-rich investors snap up virtual real estate | Reuters
3)   https://www.businesswire.com/news/home/20211018005069/en/Tokens.com-Announces-the-Closing-of-its-Acquisition-of-50-of-Metaverse-Group-One-of-the-Worlds-First-Virtual-Real-Estate-Companies
4)   https://financialpost.com/fp-finance/cryptocurrency/why-people-are-paying-real-money-for-virtual-real-estate-in-the-metaverse
5)   https://www.cnbc.com/2018/01/12/winklevoss-twins-are-bitcoin-billionaires-yet-one-drives-an-old-suv.html