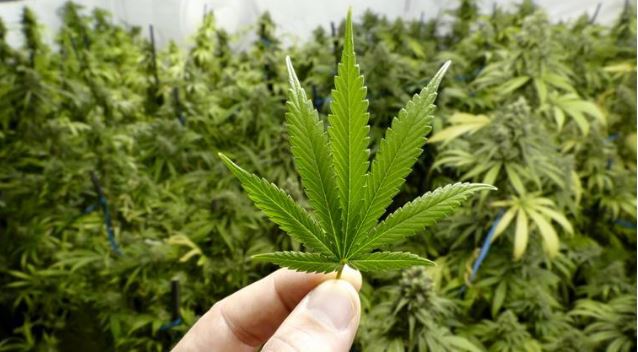 Here is a question that I found myself pondering recently….
"What would owning a monopoly on legal cann-abis in a country the size of Mexico be worth?"
Mexico is a big country. With a population of 130 million it is more than 3 times larger than Canada——a country where cann-abis is already legal and contributed $18 billion to GDP in just May of this year.
With three times the population, the value of a legal cann-abis industry in Mexico would be even larger than that; in fact, on legalization it would become the largest legal cann-abis consumer market in the world…until the U.S. legalizes that is.
A monopoly on legal cann-abis in Mexico would have to be worth tens of billions of dollars CONSERVATIVELY; probably more.
That estimate checks out given that the largest publicly traded cann-abis stocks in Canada are individually valued at $5 to $10 billion by themselves. 
Now the important part. 
WHY have I been thinking about what a monopoly on legal cann-abis production in Mexico would be worth?
The answer is pretty wild.
Within days, there is a very good possibility one publicly traded micro-cap company is going to be granted a full monopoly on cann-abis production in Mexico, including he-mp cultivation, and the processing and the manufacturing of CB-D and CB-G products for sale domestically and for export.
Talk about your major catalysts….and yes——I am completely serious!!
You see, the man who co-wrote the Mexican cann-abis legislation is guiding this Canadian-listed company. He knows every nuance of the law.
And second, a founding Mexican family of a Mexican multi-billion dollar consumer foods company is a major shareholder in this company—a group that could greatly benefit from this—immediately.
Without these two "inside" Mexican groups, this could not happen.
The company is now waiting on a court decision that is three long years in the making and has made it all the way to Mexico's Supreme Court. 
I believe this decision represents the single biggest potential catalyst that I have ever seen relative to the market cap of any company.
Mexican Supreme Court Decision Is Imminent…

.
This is why I love entrepreneurs…they dream big. In this case REALLY BIG. 
Three years ago, one management team noticed a discrepancy in Mexican cann-abis law and started down a long and winding road that is now coming to an end—with what appears to me to very high chance of having a favourable (massive understatement) outcome.
Here is the simple version….
1 – In 2017 the Mexican Congress passed a bill that allowed for the commercialization of any cann-abis product with a THC content of less than 1%. That would include CB-D, CB-G, very low TH-C etc. That approval meant that these cann-abis products could be used for an industrial purposes such as producing beverages, edibles, balms, tinctures and so-forth.
2 – BUT…both the Mexican Criminal Code and the General Health Law (Mexican FDA) were NOT reformed for the new law to be implemented.
So…one arm of the government says yes, but two still say…not yet.
With me so far? Good.
3 – Three years ago in 2018, a team of cann-abis entrepreneurs saw this incomplete–and rather problematic–legal issue. They started down the road of seeking an injunction from the Supreme Court of Mexico, to allow them to commercialize cann-abis in Mexico.
Their legal argument: Both the criminal code and the general health law are unconstitutional.
Now…….here we are at the end of a three-year process, which started in lower courts, successfully went through two lower courts, (which both agreed with them), and then had to go through another long process to get accepted by the Supreme Court—to where a Supreme Court decision on this injunction is now imminent.
Here's the other thing about Mexican law—a successful injunction ONLY applies to the plaintiff, not everybody. So if this company wins, only they can carry-out fully integrated commercial activities, cultivate and process he-mp, and market CB-D and CB-G products, until full legalization is approved AND implemented.
For all intents and purposes, the result of a Supreme Court injunction implies an outright FULL MONOPOLY—probably for up to 3 years until formal Mexican legalization occurs and is implemented. 
Not only could they grow and sell in-country, and export to countries where cann-abis is legal, but they could potentially export under the North American Free Trade Agreement (USMCA) to the US AND CANADA—two well established markets.
We know what happened with many other American and Canadian crops under free trade—industrial scale production went south to warmer weather and more affordable land and labour—and cann-abis is sure to follow.   
What do you think a domestic and export monopoly in Mexico would be worth? Well to be the first in Colombia–a MUCH smaller consumer market NOT located within USMCA–Aurora, Canopy and Aphria, respectively paid $290 million, $96 million, and $300 million.
CHA-CHA-CHA….
Mexican Cann-abis Legalization Is Coming…
…Which Doesn't Change This Story
As I already said——this injunction decision has to be the biggest catalyst I've ever seen for a stock of this size. If this ruling goes the right way—and an effective monopoly granted—this stock isn't going up by only 10 percent folks.
The CB-D market alone in Mexico is expected to grow at an annualized rate of 83% from 2021 to 2027. To be the only player in the entire market could be…well, let's just say HIGHLY profitable.
I'll admit that this sounds like a wild homerun swing, but I really don't think it is. 
What gives this story so much credibility is the fact that the actual c0-author of the existing cann-abis legislation in Mexico that is being challenged is the driving force behind this company's challenge!
Talk about an inside edge….
He literally co-wrote the law that is being challenged, identified the discrepancy once Congress legalized commercialization of low TH-C cann-abis, and then put the company on this injunction legal strategy three years ago.
That means the foremost expert on the law being challenged has spent three full years on this because he believes that he knows that a favorable outcome is coming. Clearly——his involvement here adds so much intrigue to this story.
Legalization of cann-abis in Mexico is another big catalyst. While everyone is watching the efforts of American politicians to push legalization ahead…the legalization moment that nobody is watching is south of the border.
Steady progress has been made in Mexico and the end game is getting close.
Both the Mexican Senate and Chamber of Deputies have now deliberated on legislation to legalize and regulate cann-abis—but could not agree on the details before lawmakers adjourned for the last session.
Cann-abis legalization could come soon. Senator Julio Ramón Menchaca Salazar of the ruling MORENA party even recently released a statement verifying that cann-abis legalization will soon be taken up by the legislature.
To be clear——the legalization of cann-abis does not impact the importance of this company's pending injunction ruling. 
Even if legalization happens, the government has to staff up a new body to manage the cann-abis sector and then they're going to accept applications. There will be a long process there–product trials, inspections, and approvals etc–likely from several government agencies. Just getting it all set up will take a LOOONNNNGGG time.
A positive injunction ruling can mean a monopoly for a year or three whether legalization happens or not. And that would create huge value for shareholders.
Both scenarios are huge catalysts for this stock.
A Heavyweight Mexican Distributor
Quietly, the largest shareholder of this company is a founding family of one of the largest consumer goods distributors (beverages) in the entire country of Mexico——more than $8 billion of annual sales and a market valuation of more than $10 billion.
If you have been watching the cann-abis market in the United States, you will have seen how aggressive big consumer goods companies (particularly beverage companies) have been in entering the cann-abis space.
Constellation Brands made a $4 billion investment in a cann-abis company. Diageo has been reported to be in talks with multiple cann-abis producers. Molson Coors has entered joint ventures to develop cann-abis infused beverages. Anheuser-Busch InBev has partnered with a cann-abis company.
This big shareholder has been on board here since the beginning. They have participated in every financing round that this cann-abis company has had and they have been deeply involved in developing the company's product line——including cann-abis infused beverages. They have long-term intentions here.
Connecting the dots isn't difficult.
Normally this shareholder and their potentially huge distribution network would be the lead to my story…..but the looming injunction news is so big that it isn't. 
Maybe it should be the lead but with the injunction news coming within weeks or perhaps days it is really, really hard to look beyond that.
This company is ready to roll the moment they get the Supreme Court ruling. They have submitted a bunch of products to the Mexican FDA for approval. They are all completed product formulations——so the day they get the injunction they will be on an immediate path to producing and selling the oils, tinctures, topicals and capsules and more.
This Company Was An M&A Play Since Day 1
Management of this Mexican cann-abis company does not beat around the bush.
Their intention from the founding of this company from the outset was to build and then monetize.
If the injunction ruling is favorable every company interested in owning a one-to-three-year monopoly on the Mexican cann-abis market is going to be immediately calling them. And they will sell.
What is it worth to have that one-to-three-year head start into a 130-million-person cann-abis market? The only thing I know for sure is that IF this favorable ruling happens, it will be very, very interesting to see.
If the injunction doesn't come out the right way, I think the future here–with a major consumer goods key shareholder–is also pretty obvious. There isn't much reason for them to remain just a minority shareholder long term.
Do Not Miss My E-Mail Tomorrow!!!!
Watch your inbox tomorrow morning.
With an injunction announcement coming any day this one is time sensitive.
Not only does this stock have the biggest lottery ticket sized catalyst coming that I've ever seen–but with a $10 billion consumer goods juggernaut as the largest shareholder, it is also the best way to play Mexican cann-abis legalization independent of that potential injunction monopoly.
You follow me to find the biggest blue sky junior companies.
The sky can't get any bluer than this…