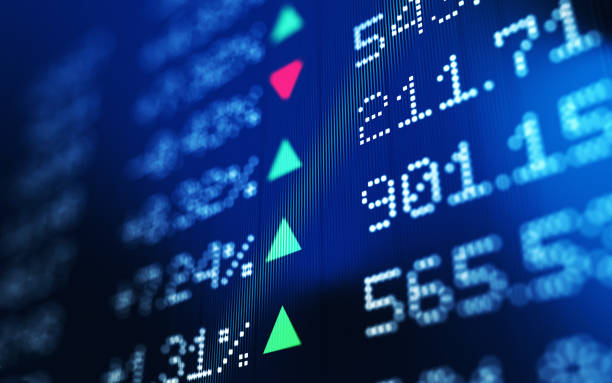 I've profiled a lot of GREAT companies this year—but the Market has not been as receptive to them in 2021.

The junior market turned quickly at the end of February—after an incredible five month run.

The ESG/EV run started to fade, and no other market leadership came to the fore—though now, oil has started to take that on.

But the truth is, many of these companies have absolutely hit it out of the park corporately. They are doing incredibly well.

1. Look at one of my most recent profiles—Element Nutrition (ELMT-CSE). Just days after I showed you this company, they announced a huge distribution deal with US giant retail chain Walgreens (WBA-NYSE) for their Rejuvenate muscle health product. And they raised $5 million! That's a huge cap off the stock.
Most junior stories have to suffer through their quarterly reports. This is one company where I can't wait to see the next couple quarterlies. I'm still very long this stock.
Speaking of quarterlies—in their Q1 just released, GAGE Growth Corp (GAGE-CSE) had fabulous numbers:
Record Q1 2021 revenue of $17.6 million, an increase of 219.4% YoY and 67.9% quarter over quarter
Ended the quarter with over $43.6 million of cash
Gross margins of 26.1% compared to 17.3% in Q4 2020, sequential quarter growth of 880 basis points—AND—they guided to even higher margins in Q2
Michigan is now the 3rd largest cannabis market in the US at a US$1.85 billion run rate
EIGHT cultivation facilities operating vs two in Q1 2020
Their average basket size of $158 in Q1 21 is almost double the state average
And because they're new, they trade at a HUGE DISCOUNT to peers:


I'm still long GAGE—one of my favourite stocks right now in fact. This operating team is one of the best in the business. The cream will rise here.

3. Corporate momentum is also soaring at LEAF MOBILE (LEAF-TSXV/LEMLF-OTC) which I profiled last year. They bought out their larger sister company, East Side Games.
They have been growing incredibly quickly:
Record Q1 2021 revenue of $25.3-million, a 95-per-cent increase over $13.0-million in Q1 2020;
Q1 2021 revenue increased by $2.3-million over Q4 2020 revenue of $23.0-million, a 10-per-cent sequential increase;
Adjusted EBITDA was $3 million in Q1 2021 compared with a loss of $1.4 million in Q1 2020.
After the 10:1 rollback later this summer, I expect the stock will find a much stronger institutional audience.

From last year:

4. Allegiant Gold (AUAU-TSXv/AUXXF-PINK) hit one of the best drill holes in the history of Nevada (and that says a lot!!!). HALF A GRAM GOLD PER TON can be economic in Nevada.
Nevada is the king of very low-grade high tonnage gold oxide deposits. On it own it would be the 6th largest producer of gold in the world.

Allegiant just drilled a hole over 5x that half-gram threshold, over a huge width:

Hole 243 included 2.55 grams per tonne gold over 147.8 metres (3.17 g/t Au over 117.3 m)—this was a 100-metre stepout from the closest hole in the Original Pit and is open west, east and south. The hole is well within the company's open-pit modelling scenario. This means great potential for a much larger resource calculation.

The chances of their Eastside deposit—where exploration is being done by the legendary Andy Wallace—being economic just went up DRAMATICALLY.
Another exploration story in Nevada—EMGOLD MINING (EMR-TSXv/EGMCF-OTC) just announced that earn in partner Kennecott (a subsidiary of global mining giant Rio Tinto) is expanding their drill program at their New York Canyon porphyry target.
They haven't announced any drill results yet, but are increasing the original five holes to 8-10, and maybe more. This is all based on visuals of course if there are no assays. More smoke, but no fire yet. But definitely good news.

Kennecott has to spend US$22.5 million to earn 75% of New York Canyon. This is one of CEO Dave Watkinson's best property flips ever—buying this property for $550,000 cash and shares. CHA CHA CHA.
Sassy Resources Corp (SASY-TSXv/SSYRF-PINK)

has become one of, if not THE largest claim holder in the red-hot Newfoundland gold play. AND they have announced TWO spin outs
One is GANDER GOLD, another Newfoundland gold play that will IPO this summer. That will be a very hot play, and Sassy will own 70% of the stock.

The other is Max Power, also to be an IPO later this year on a battery metal play.
So by year end, they will have two huge non-dilutive capital sources as well as their own play. Value is coming out the wazoo here!

7. BRYAN SLUSARCHUK—I am a big believer in Bryan. He is one of the hardest working and successful mining executives in the world today. He is one of the few people who can get the Market to care (read: reward) his stocks with good news. That is so important.
His flagship play is K92 Mining (KNT-TSX), trading near its all time highs at $8 on both incredible production and exploration results.Their Kainantu mine is one of the most profitable in the world.

All four of his juniors are well funded and drilling like mad.Investors can expect drill results or resource calculations this summer from:
Turmalina Metals—TBX-TSXv/TBXXF-OTC—high grade breccia copper in Argentina

Fosterville South—FSX-TSXv/FSXLF-OTC—high grade gold in Australia, on trend just south of the famed Fosterville Mine that took Kirkland Lake Gold from $4 – $64 in 3 years

The FSX spin-out—Leviathan Gold (LVX-TSXv/ LVXFF-OTC and my personal favourite) where the large amount of half ounce (15 g/t) gold at very shallow depths—in Australia as well—give this stock huge potential.

Zacatecas Silver—ZAC-TSXv/ZCTSF-PINK—a well developed brownfields play that will have a resource calculation out before drilling results
You only have to look at K92 ($8/sh) and Fosterville South (high of $5/sh) to see what Bryan can do. All his companies have drill results this summer. Be aware.

8. NeoLithium–NLC-TSX / NTTHF-OTC — This is the #1 lithium development story in the world, IMHO. Huge asset that just got MUCH bigger with their latest drill results. Hole 24 and 25 were incredible grade, at over 1100 mg/L. These holes — along with hole 26 — not only took their lithium brine deposit from 100 m to over 300 m in depth, but also out 250 m. A new–and what I think will now be a much larger–resource calculation will now be coming. This means their pro-forma production potential can be much higher. This is big. It's high grade. It has an amazing team. I'm still long.


Now, not every one of these companies has seen a big stock jump like Viszla (VZLA-TSXv)—a 4-bagger; Kodiak Copper (KDK-TSXv)—a 4-bagger; Fosterville South—a 4-bagger; Rritual Superfoods (RSF-TSXv)—a double.

(And folks, I'm the first one to say—they don't all work out!!! For those stocks that don't work out at all—use STOP LOSSES. I do.)

But all these companies listed above are doing VERY well corporately—meeting and really beating my expectations.

One of my big lines in the Market is—the Market is always right…but just never in the time frame you want or expect. That's the case with these companies above.

All these stocks have great potential to outperform this summer. Any great success and I'll update you.

DISCLOSURE–ALL these companies have been paying clients of the OGIB Corporate Bulletin in the last 12 months.

Keith Schaefer